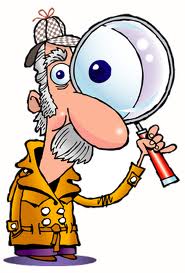 ACS Security offers professional grade security surveillance camera systems installation and service in Baltimore, Maryland Metro area. Our CCTV Security Camera System Installers service in and around the following cities: Aberdeen, Annapolis, Baltimore, Bel Air, Beltsville, Catonsville, Columbia, Dundalk, Ellicott City, Glen Burnie, Jessup, Laurel, Owings Mills, Savage, Severn, Towson, Westminster, White Marsh to provide the best possible service to our clients. This not to say we have clients outside of these areas but this is the geographical area we service the best.
We provide a Free On Site Security Survey with our experience and educated technicians to determine what is the best solution and design for your security needs.
ACS Security is committed to our clients and recognize that customer service is the key to our success. We have effectively implemented many security surveillance camera system projects in the region for Office Buildings, Schools, Restaurants, Stores, Warehouse, Churches, Businesses and Industrial Facilities.
We service existing CCTV Surveillance Systems regardless if we installed the system or not. Some of the biggest problems we find with customers that have a CCTV Surveillance System installed by others is poorly installed connectors, dirty lens, cameras out of focus, inadequate power, focal shift or programming issues with their recoding device. Call us to perform a Inspection, Cleaning and Adjustment of your existing system because you made the investment so keep it working as long as you can.
If you own a Commercial Building or a Home in Baltimore, Maryland or the surrounding counties then you want to secure and protect your property from copper thieves. They cause more damage than termites, hurricanes and heavy snow storms. Most of these amateurs are looking for the copper and aluminum within the Heating and Air Condition Units (HVAC) to make a quick dollar. The problem is that while trying to extract the metals they end up destroying the units so bad that they cannot even be repaired.
 
Worst of all they will come back once the HVAC System has been replaced to strike again so having a security alarm system to protect the inside of the building is good but it does nothing to stop these bandits. Below are a few pictures of the damage they can cause and the estimated dollar value to replace the HVAC System for this job was over $40,000.00 so keep an eye out for any suspicious characters looking around at your building.
We have several Security Solutions to help protect your property. Contact us today at 410-663-9779 for a Free On-Site Security Survey.