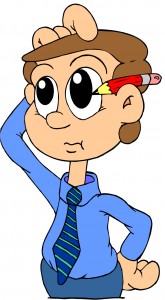 When it comes securing your Baltimore, Maryland Area Business especially for smaller businesses it hard not to be tempted to save money with Do It Yourself (DIY) security systems. The question is are you really saving money or just being penny wise and dollar dumb? You are not alone because every business owner or manager is trying cut cost while trying to manage their business so using a well designed security system can help you achieve control and reduce loss within your business. The right solution can offer the ability to control your work environment , view activity, provide a deterrent and protect against losses.
Allot of people are enticed to purchase their security equipment through a Big Box Store Wholesaler or over the Internet because the equipment is cheaper than getting it from a Security Professional but that is not really true because there are a whole host of unseen cost in DIY Security as well as missed protection.  Let me ask you this would you do your own business taxes, repair your own car or self diagnose your own health aliment? If so you are better person than most.
There is a report that list some of the things that people don't think about or need to look out for when providing security for their business. Get the "Security Report: DIY vs. Security Professional"  emailed to you with no-obligation so you can become a more informed and make better decision when it comes to pursuing a Security System for your Baltimore Metro Business.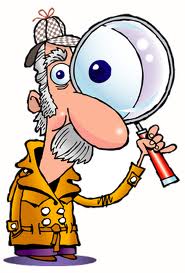 ACS Security offers professional grade security surveillance camera systems installation and service in Baltimore, Maryland Metro area. Our CCTV Security Camera System Installers service in and around the following cities: Aberdeen, Annapolis, Baltimore, Bel Air, Beltsville, Catonsville, Columbia, Dundalk, Ellicott City, Glen Burnie, Jessup, Laurel, Owings Mills, Savage, Severn, Towson, Westminster, White Marsh to provide the best possible service to our clients. This not to say we have clients outside of these areas but this is the geographical area we service the best.
We provide a Free On Site Security Survey with our experience and educated technicians to determine what is the best solution and design for your security needs.
ACS Security is committed to our clients and recognize that customer service is the key to our success. We have effectively implemented many security surveillance camera system projects in the region for Office Buildings, Schools, Restaurants, Stores, Warehouse, Churches, Businesses and Industrial Facilities.
We service existing CCTV Surveillance Systems regardless if we installed the system or not. Some of the biggest problems we find with customers that have a CCTV Surveillance System installed by others is poorly installed connectors, dirty lens, cameras out of focus, inadequate power, focal shift or programming issues with their recoding device. Call us to perform a Inspection, Cleaning and Adjustment of your existing system because you made the investment so keep it working as long as you can.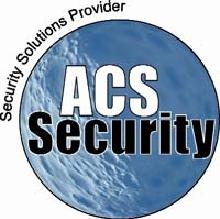 As a Maryland security systems expert, I'm ofter asked how do I find a reputable security systems company in the Baltimore area. When you are looking for a home security system, you may neglect to think about the best security company to meet your needs.  You should consider the security company you use to be a very important component of meeting your security needs.  This is the company that will be the backbone of your security system and the way they respond to your security needs will be what makes your security system a good one or not.
The basics of a security system meant that once the alarm is activated the security firm will either send a security guard to investigate the situation or the police will be called out to handle the disturbance.  How effective or smoothly this goes will depend upon the security company you have.  If you have a security company that will move quickly, then it is much more likely that this will be a fast response time.
There are a lot of security companies that offer these products and services to protect the home. Each security company has different ways to help protect their customers with different devices, such as intrusion detection, video surveillance, and fire or smoke detection. The costs involved will cover the hardware, installation fee, and the on-going monthly services charges.  The cost of maintaining the system is included in the monthly charges as well.
In order to make the wisest decision when it comes to getting your security system, you should try to research several of the best home security companies. Look into the background of a company, how the company performs, the quality of the security hardware, and the customer service.
When you take the time to do your research on all of this, you will be much better off and also much more informed to making the correct decision when it comes to your getting the best security system to meet your needs.
If you're looking for a Maryland security systems company to help secure your Baltimore are business  surronding area facility or building please pick up the phone and give us a call at 410-557-6006 or send an email to jlucas@acssec.com.