Most Baltimore Security Cameras are installed and used to prevent crime. However the way in which these security cameras are used to achieve this is varied, and at the same time they can also perform many other different functions. Here we'll look at a few of those different uses for security cameras and you might find yourself surprised at just how much you can do with Security Camera System.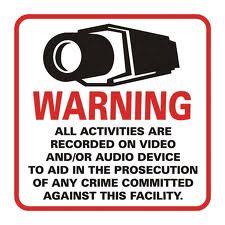 1. .Customer Service: Security Cameras encourage the best behavior and customer service from your staff as they know they're being watched thereby ensuring that they run the workplace as best as possible 24/7 as though you were in the room.
2. Compliance Monitoring: Security Cameras are useful in industries where standard operating procedures have to be strictly followed. Through video surveillance, managers of Restaurants, Hotels, Labs and Health Clinics can determine whether or not their staffs are following proper sanitation measures. They are also very useful in Cosmetics, Pharmaceutical, Electronics Industries. They can monitor vital parts of the production process, such as processing and packaging.
3. Remote Viewing: Finally with a security cameras you can see how the business runs from a third party perspective and this can be very useful for making changes and improvements. This way you can also find any little things that need to be corrected and see how you absence affects the workplace.
4. False Alarms: Security cameras can be used with your burglar alarm system so when that call come in the middle of the night you can go to your computer and view the cameras remotely. If all is well then there is no need to send the police to investigate plus you can avoid those costly false alarm fines.
5. Reduce Accidents: Security Cameras can be useful in case someone falls over whether they are staff or customers. This way you can send someone over to help them as soon as possible which is important from a safety perspective but will also help to prevent false claims at your workplace.
ACS Security helps small to large businesses protect their assets whether it's inventory, people or property by providing the most advanced security technology at a competitive price. Video Alarm Systems are not like the traditional burglar alarm system that most businesses are using today because they eliminate false alarms, help avoid fines from the local police department but most of all they  provide real useable information. Video Alarm Systems allow the user to view live from  their place of business or remotely over the internet using computer or smart phone. This allows users to actually see what is going on at their site when they are not around so it is like having an extra set of eyes Day and Night working to protecting assets.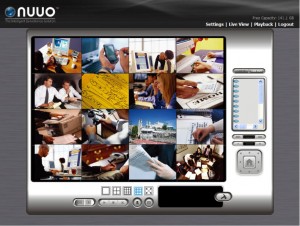 Hate getting those calls from the burglar alarm system going off in the middle of the night or worse driving  across town to reset the alarm system. Now with a Video Alarm System if your called in the middle of the night just hop on your computer pull up the system and view the cameras if it is a false alarm then reset the system right from the comforts of your computer or smart phone. Unfortunately if there is a break in then there is recorded video of the events that can be given to the Police to really start tracking down the suspects who broke in. Most Insurance Companies appreciate when a business implements a system of this type because it helps reduce liability, deters theft, and reduces fraud.
The best part of having  a Video Alarm System is that it never sleeps, takes breaks or rest and it is like having  your own personal security guard for $21 to $29 per month. This is the same cost or less for monitoring a traditional burglar alarm system but you get 10 times as much protection and more accurate information.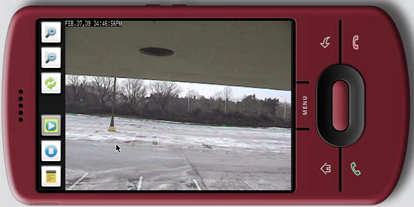 For more information contact me (Jack Lucas) at 410-663-9779 or email me at jlucas@acssec.com.
Tired of long term monitoring contracts, always waiting for service, existing system not performing, too many false alarms and your existing alarm company keeps getting bought or sold so no one really knows who you are? Looking for a Monitored Burglar Alarm System for your Business, Restaurant, Office, Warehouse, School, Place of Worship, Distribution Center, Manufacture Plant or Shop?  Instead of a Burglar Alarm Company how about Physical Security Solutions Provider that can provide true service and has too many  clients in the Baltimore Metro Area since 1995.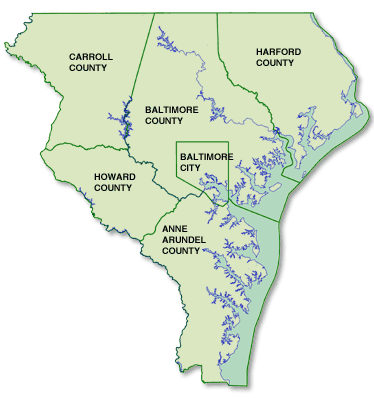 ACS Security Systems has been providing  security services from Havre de Grace to Laurel, Annapolis to Taneytown and everywhere in between. We offer traditional Alarm Monitoring as well as Secured Interactive Internet Monitoring, Card Access Control, Video Surveillance, Intercoms  and Electric Locks.
One thing will not do is lock our clients into a long term contracts, our service responce is same day as it is called, we provide system audits and surveys to make sure the system is functioning properly, Our offices are local as well as our employees so we know our customers and they know us.
Contact me "Jack Lucas" by phone, email or fax with any questions about our Monitored Burglar Alarm System Service or any other system we provide. Maybe there is a question about your existing system that you can't seem to find someone to help you. No-Obligation, so don't feel as if I can't bill you I will not help you with information that I have at my finger tips.
TOWSON OFFICE: 410-663-9779
FOREST HILL OFFICE: 410-557-6006
FAX: 410-692-9887
Jack's Email: jlucas@acssec.com