Top Uses for Security Cameras at Work.
Most Baltimore Security Cameras are installed and used to prevent crime. However the way in which these security cameras are used to achieve this is varied, and at the same time they can also perform many other different functions. Here we'll look at a few of those different uses for security cameras and you might find yourself surprised at just how much you can do with Security Camera System.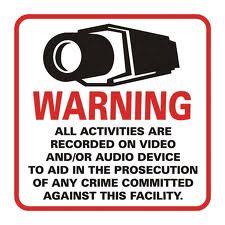 1. .Customer Service: Security Cameras encourage the best behavior and customer service from your staff as they know they're being watched thereby ensuring that they run the workplace as best as possible 24/7 as though you were in the room.
2. Compliance Monitoring: Security Cameras are useful in industries where standard operating procedures have to be strictly followed. Through video surveillance, managers of Restaurants, Hotels, Labs and Health Clinics can determine whether or not their staffs are following proper sanitation measures. They are also very useful in Cosmetics, Pharmaceutical, Electronics Industries. They can monitor vital parts of the production process, such as processing and packaging.
3. Remote Viewing: Finally with a security cameras you can see how the business runs from a third party perspective and this can be very useful for making changes and improvements. This way you can also find any little things that need to be corrected and see how you absence affects the workplace.
4. False Alarms: Security cameras can be used with your burglar alarm system so when that call come in the middle of the night you can go to your computer and view the cameras remotely. If all is well then there is no need to send the police to investigate plus you can avoid those costly false alarm fines.
5. Reduce Accidents: Security Cameras can be useful in case someone falls over whether they are staff or customers. This way you can send someone over to help them as soon as possible which is important from a safety perspective but will also help to prevent false claims at your workplace.