The Key to Security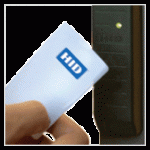 The key to securing your business or commercial property in the Baltimore Metro Area is keeping the unknown from getting through door. The best way to do this is with a Electronic Access Control System that will avoid the comprehensive issue of key management. Do you really know who has the keys to your Building, Church or Business?
Let's face it almost every home and office is secured with a lock and a key.
Even though the modern lock and key mechanisms has security features they are still susceptible to being lost, stolen or copied. Another inherent weakness in lock and keys is that anyone with a key can enter your building any time they want. Do you really know when someone came through a certain door?
Every year, companies spend hundreds of thousands of dollars re-keying buildings because someone lost a set of keys or an employee was fired who did not return a set of building keys? Do you know how many master keys have been issued in your building? Can you reasonably say with confidence that none of your keys have been copied by less than ethical employees? Do you have employee's entering your office at odd hours? Has your building ever been left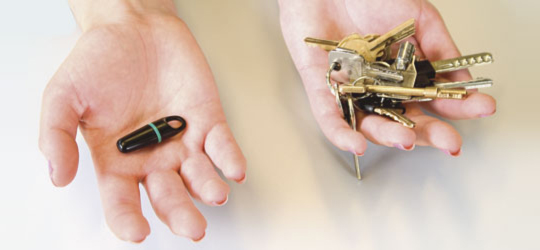 unlocked?
An Electronic Access Control System is the "key" to avoid any issues when it comes to securing the door. An Electronic Access Control System can provide you with an effective solution to your key management nightmare while providing a very potent tool in your overall security management plan. Take back those keys! A properly deployed electronic access control system will allow you to secure your facility and deter crimes by limiting access to authorized personnel and separating public from private areas.
The capabilities of electronic access control systems vary greatly. That is why we suggest that you send us an email for our brochure on the wide range of electronic access control systems from single door stand alone systems, to medium sized computer based systems or a networked enterprise systems that have the ability to communicate control with card readers on multiple sites.
For more information to learn how Electronic Access Control Systems that can help your Business, Church or Commercial Property please email us at security@acssec.com for our brochure.