Top Reasons any business must use Security Video Surveillance to protect themselves.



1. Deter Criminals
2. Prevent Theft
3. Improve Productivity
4. Reduce Liability
5. Protect Intellectual Property
6. Manage Remotely
7. Enhance Customer Experience
8. Streamline Operations
9. Validate Alarms
10. Deliver Peace of Mind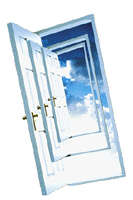 Looking for a security solution that most Maryland Commercial Security Systems don't offer? Want to stop just anyone from walking in at your business or organization? Is your staff spending too much time seeing who is at the delivery door, dealing with sales people or the occasional stranger that walks in off the street for no reason. Only have someone working part time work the reception desk and want to allow others that are not near the doors to Identify, Assist and Control who comes through the doors? Well we have the a Video/Intercom solution for you that will utilize your existing computers that everyone already has at their desk. To learn more about this Video/Intercom Solution and how it works click on the link for our Free Information Guide that will tell you all about it.