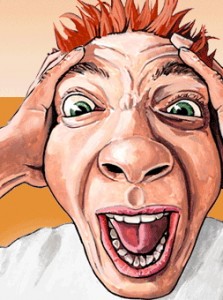 Installing a Baltimore business alarm system can be a smart business move if you have concerns about the safety of your employees, property and business. A good alarm system is one of the most cost effective ways to protect your investments such as equipment, supplies and inventory, as well as the safety of your employees. There are some lingering myths about installing a alarm system that keep people from protecting thier assets.
It's common knowledge that alarm systems notify you if your business is broken into. When an alarm goes off, the monitoring service is contacted and they send the local police to the location to deal with the trouble. Currently, even most basic systems give you the added protection of security and monitoring.
Nevertheless, despite the many advantages of alarm systems, some individuals are still reluctant to put them in since they have erroneous ideas about how they work. You need to base your decision on factual information and analysis so let us dispel some of the common myths and misconceptions.
1. – The first misconception is that you have to pay too much for putting them in and requires a dedicated phone line. That's untrue nowadays. Commonly, monitoring costs less than $25 per month and can be paid on a annual basis and the system can use on of the existing phone lines such as a fax line.
2. – It is an unneeded cost and will not help my bottom line. Although nothing bad may ever happen, it's important to realize that losses from a single criminal entry will almost certainly cost you much more than the price of the monitoring the alarm system.  Your insurance company may lower your insurance payments as well if your company's buildings are safeguarded by a alarm system.
3. – They are both hard to utilize properly and require a lot of time for employee training. In truth, a quality security system is very easy to use. If you are able to work an ATM machine, you can operate a burglar alarm system. This is similar for employees and usually it requires less than an hour to demonstrate and train you in the procedure.
4. – A power failure or cut phone line will disable the system. If you have just a good security surveillance system, it will most likely have a back up battery for any emergency. If any problem is detected, these backup systems will both kick in automatically.
5. – False alarms happen frequently and we will get in trouble with police in our community. With a monitored system, the alert will go to the monitoring center first. A monitor will contact you or one of people on your contact list if they believe a problem is occurring. Because they do that, police will rarely receive unnecessary alarm calls. An alert will sound and you'll be able to type the correct code in if you didn't do so the first time.
If these myths have stopped you from securing your business then let these clarifications give you the facts needed to take the steps towards installing a burglar alarm system. Security systems are a great investment, and will return the cost of its purchase by giving you a piece of mind, and safety.
Ellicott City, Maryland Security Systems installation. This week we finished installing a Video Surveillance System and Burglar Alarm System for a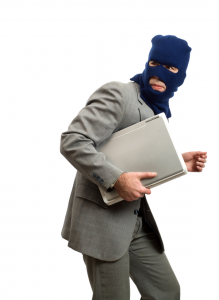 Medical Supply Company. The manager wanted a Alarm System that could keep the office and the warehouse separate from one another so when employees where in the warehouse working during odd hours the office was protected from external and internal theft to sensitive material and equipment that are stored in the office. Plus their old system would require someone to go around the entire complex before closing to make sure no one was in the building and make sure all the doors were closed and locked.  
We provided an alarm system that allows the warehouse and office to be partition while using the same phone line and one control panel. Each area has its own Alarm Keypad and the office was programmed to automatically arm the system at 8PM. The warehouse is in operation during the day and night so it was set up to be manually armed whenever they finished their work in the warehouse.
Also they wanted a Video Surveillance System that can view all the activity on the backside of the building especially in the shipping and receiving areas. The Video Surveillance System was put into place because of the size of the facility  as well as to allow the manager to view activity remotely over the internet. We used Weather Proof Day/Night Cameras outside to provide a clear picture during the a 24 hour period. The cameras on the inside of the warehouse were tricky because of the extreme lighting conditions. We used Wide Dynamic Range Cameras that  provide clear images even under back light circumstances where intensity of light can vary excessively, namely when they have an open overhead door letting very bright light coming through in a dark warehouse.

All video was recorded on to a Digital Video Recorder that stored video recording up to 20 Days which was enough for their requirements. The monitoring of the alarm system for a year was under $300.00 and the remote viewing of cameras was priceless because this meant that the manager could handle any questions over the phone from his house while looking at the video feed over the internet.
To learn more about how to use security system not only to protect your business but how to utilize it to improve efficiencies please contact Jack Lucas of ACS Security Systems.
Listed are some of the most common security system mistakes Maryland Businesses are making when it comes to protecting their property, people and assets. Listed below is the Top 10 mistakes to avoid whether you have an existing system, looking to upgrade or purchase new.
Don't get stuck in a long term monitoring contract because any reputable company will provide an annual monitoring contract.

Customize how your alarm signals are handled by the monitoring station or how it reports in so false alarm fines can be avoided.

Make sure all alarm signals are being monitored by a U.L. Listed Monitoring Station.

All points of protection i.e., Motion Sensors, Door Sensors, Panic Buttons, Glass Break Sensors should be tied to an individual zone so alarm points so it can be easily identified.

Have the system programmed to notify you if the backup battery gets low or power loss so you are never without a system.

Always get an Easy to read English Text Keypad so points of protection are displayed instead of a keypad with a little zone lights that can make it difficult to know what point of protection is faulted.

All devices should have zone number labels on them.

Ask if the installing company has a afterhours service.

Check to see if the U.L. Listed Monitoring Station located in Maryland or at least in the Mid-Atlantic region.

Never purchase alarm equipment that is proprietary to the installing company because then you're married to that company unless you rip out the entire system.
Elkridge, Maryland Security Systems installation. Yes this was a busy week for us installing Fourteen Cameras to help protect a trucking depot. Customer has experienced minor theft over the year but last month to the prize as someone drove onto their property with tractor and stole a trailer full of inventory. Wow, that takes some nerves of steel to do something like that and I am sure they thought that was too easy.
Well if they do try and come back they will be in for a surprise because we just finished installingNine Outdoor Vandal Proof, High Resolution (700TVL), Day/Night Cameras. These are so good that we saw rodents running around the lot at night. Also there is Four Indoor High Resolution (600TVL) Cameras to view customer counter and some high dollar inventory areas. The real surprise is that the main and now the only entrance/exit has License Plate Capture Camera that records everything coming and going in to the lot and this camera can handle Trucks, small cars with high beams coming in at 30mph through the gate.
The Digital Video Recorder is integrated with the a digital dialer so if the camera sense activity the will call the managers and they can access the video over the internet anytime and anywhere. Plus everything is being recorded so if information needs to be copied it is there. recorders can be programmed to perform all types of factions such as turn on a strobe light as well with activity is sensed by the camera.
For more information please contact us as we are always around the Baltimore/Washington  area estimating and installing projects.
Top Reasons any business must use Security Video Surveillance to protect themselves.



1. Deter Criminals
2. Prevent Theft
3. Improve Productivity
4. Reduce Liability
5. Protect Intellectual Property
6. Manage Remotely
7. Enhance Customer Experience
8. Streamline Operations
9. Validate Alarms
10. Deliver Peace of Mind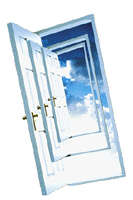 Looking for a security solution that most Maryland Commercial Security Systems don't offer? Want to stop just anyone from walking in at your business or organization? Is your staff spending too much time seeing who is at the delivery door, dealing with sales people or the occasional stranger that walks in off the street for no reason. Only have someone working part time work the reception desk and want to allow others that are not near the doors to Identify, Assist and Control who comes through the doors? Well we have the a Video/Intercom solution for you that will utilize your existing computers that everyone already has at their desk. To learn more about this Video/Intercom Solution and how it works click on the link for our Free Information Guide that will tell you all about it.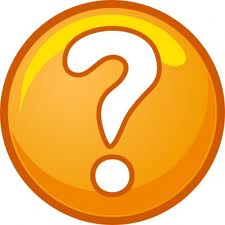 A good idea is to have an UPS (Uninterruptible Power Supply) for your business security systems that protects the equipment, maintains the systems usefulness and prevents the loss of security protection during a power outage. There can be at least a dozen reasons to invest in a good quality UPS for your business security system.
Why should you invest in a good battery backup for your security system? Well, you need it for a variety of reasons and here are few good reasons.
1. Statistics show that 36% of a security system malfunctions and troubles are caused as a result of power failure. When a UPS is installed at the time installation you are basically extending the life dramatically of the investment made on the security system and all its components.
2. The losses that businesses have to bear when there security system has been rendered useless due to power failure is high. Most insurance companies require some type of battery back up on security systems so failure to do so could lead to not getting full coverage of your business losses.
3. Most false alarms are caused by power loss and yes most Alarm System come with a 4AH battery that will last about 4 hours, if its new. Now think how long you had the security system and how long you have had the same battery? Now an UPS offers extend back up and surge protection.
4. If you are one of those business that use Security Cameras then you need to make sure that not just the recording device has a UPS but the Camera Power Supply as well. No point keeping the recorder running when all of the cameras are not working.
5. The computer for the Access Control Systems most likely has an UPS but that does you no good when the controllers, readers and locks are useless leaving you either lock out or worse the doors cannot be kept locked.
6. It has been found that businesses that don't have some type of UPS for their Security Systems and Computers experience greater loss than the businesses that do have UPS especially on their business critical systems.
7. It might be that you have insurance but trust me; insurance claims take quite some time to materialize. In business, time lost is money lost. Insurance might cover financial losses but it does not necessarily cover the loss of goodwill, loss of market shares and reputation.
8. OK, you just had a power failure. It could be an ice storm, thunderstorm, hurricane, a car striking a power pole, or perhaps the utility just cut your power to work on the lines. What happens now? What are your plans in this event? What if this is a long term outage how will you keep your business secure?
In closing I hope this gave you some information on the importance of having a good quality UPS for your business security systems regardless if it's an Alarm System, Video Surveillance or Access Control System. All are important to your business because that is reason why you purchased them in the first place. If you are thinking about getting some type of security system for your business then top question should be, Does the system have a Uninterruptible Power Supply (UPS)?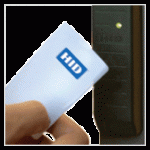 The key to securing your business or commercial property in the Baltimore Metro Area is keeping the unknown from getting through door. The best way to do this is with a Electronic Access Control System that will avoid the comprehensive issue of key management. Do you really know who has the keys to your Building, Church or Business?
Let's face it almost every home and office is secured with a lock and a key.
Even though the modern lock and key mechanisms has security features they are still susceptible to being lost, stolen or copied. Another inherent weakness in lock and keys is that anyone with a key can enter your building any time they want. Do you really know when someone came through a certain door?
Every year, companies spend hundreds of thousands of dollars re-keying buildings because someone lost a set of keys or an employee was fired who did not return a set of building keys? Do you know how many master keys have been issued in your building? Can you reasonably say with confidence that none of your keys have been copied by less than ethical employees? Do you have employee's entering your office at odd hours? Has your building ever been left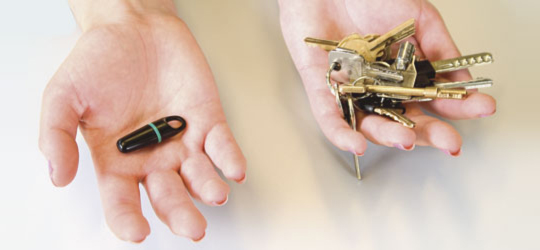 unlocked?
An Electronic Access Control System is the "key" to avoid any issues when it comes to securing the door. An Electronic Access Control System can provide you with an effective solution to your key management nightmare while providing a very potent tool in your overall security management plan. Take back those keys! A properly deployed electronic access control system will allow you to secure your facility and deter crimes by limiting access to authorized personnel and separating public from private areas.
The capabilities of electronic access control systems vary greatly. That is why we suggest that you send us an email for our brochure on the wide range of electronic access control systems from single door stand alone systems, to medium sized computer based systems or a networked enterprise systems that have the ability to communicate control with card readers on multiple sites.
For more information to learn how Electronic Access Control Systems that can help your Business, Church or Commercial Property please email us at security@acssec.com for our brochure.