Ellicott City, Maryland Security Systems installation. This week we finished installing a Video Surveillance System and Burglar Alarm System for a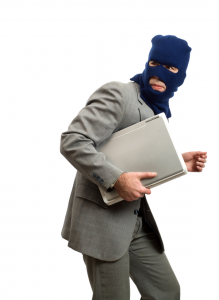 Medical Supply Company. The manager wanted a Alarm System that could keep the office and the warehouse separate from one another so when employees where in the warehouse working during odd hours the office was protected from external and internal theft to sensitive material and equipment that are stored in the office. Plus their old system would require someone to go around the entire complex before closing to make sure no one was in the building and make sure all the doors were closed and locked.  
We provided an alarm system that allows the warehouse and office to be partition while using the same phone line and one control panel. Each area has its own Alarm Keypad and the office was programmed to automatically arm the system at 8PM. The warehouse is in operation during the day and night so it was set up to be manually armed whenever they finished their work in the warehouse.
Also they wanted a Video Surveillance System that can view all the activity on the backside of the building especially in the shipping and receiving areas. The Video Surveillance System was put into place because of the size of the facility  as well as to allow the manager to view activity remotely over the internet. We used Weather Proof Day/Night Cameras outside to provide a clear picture during the a 24 hour period. The cameras on the inside of the warehouse were tricky because of the extreme lighting conditions. We used Wide Dynamic Range Cameras that  provide clear images even under back light circumstances where intensity of light can vary excessively, namely when they have an open overhead door letting very bright light coming through in a dark warehouse.

All video was recorded on to a Digital Video Recorder that stored video recording up to 20 Days which was enough for their requirements. The monitoring of the alarm system for a year was under $300.00 and the remote viewing of cameras was priceless because this meant that the manager could handle any questions over the phone from his house while looking at the video feed over the internet.
To learn more about how to use security system not only to protect your business but how to utilize it to improve efficiencies please contact Jack Lucas of ACS Security Systems.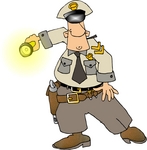 In today's world with the cost of energy going up day after day it is creating a real problem for Maryland Area Property Managers, Facility Managers and Business Owners because they are scrambling to cut their energy usage as much as they can. This mean turning down the temperature on hot water heaters, disconnecting interior lights that are not needed and reducing the exterior lighting around the building and parking lots. With the reduction of lighting this can present a real security threat since most criminals like to operate under the cloak of darkness.
There is a solution that will allow these high powered lights to be turned off to save money and provide a more secure environment as well. The use of infrared security cameras have become very popular over recent years. These are Security Video Surveillance Cameras that use Light Emitting Diodes (LED's) to cast out infrared light that is invisible to the human eye but to the camera is like having a powerful light in the field of view.
Here is an example of the savings that these IR Security Video Cameras can provide. If you have a 75Watt Light Bulb it would only take 7 Watts of LED's to produce the same amount of light as the bulb. They last 5 times as long as normal lights, to the camera it lights up the field of view as if you have a light on in the area and the cost of these cameras are no more than the traditional cameras that you see everywhere.
Sign up now to recieve our emailed report on the top reasons to consider infrared security surveillance cameras for you facility.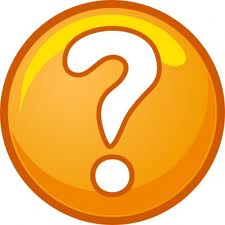 A good idea is to have an UPS (Uninterruptible Power Supply) for your business security systems that protects the equipment, maintains the systems usefulness and prevents the loss of security protection during a power outage. There can be at least a dozen reasons to invest in a good quality UPS for your business security system.
Why should you invest in a good battery backup for your security system? Well, you need it for a variety of reasons and here are few good reasons.
1. Statistics show that 36% of a security system malfunctions and troubles are caused as a result of power failure. When a UPS is installed at the time installation you are basically extending the life dramatically of the investment made on the security system and all its components.
2. The losses that businesses have to bear when there security system has been rendered useless due to power failure is high. Most insurance companies require some type of battery back up on security systems so failure to do so could lead to not getting full coverage of your business losses.
3. Most false alarms are caused by power loss and yes most Alarm System come with a 4AH battery that will last about 4 hours, if its new. Now think how long you had the security system and how long you have had the same battery? Now an UPS offers extend back up and surge protection.
4. If you are one of those business that use Security Cameras then you need to make sure that not just the recording device has a UPS but the Camera Power Supply as well. No point keeping the recorder running when all of the cameras are not working.
5. The computer for the Access Control Systems most likely has an UPS but that does you no good when the controllers, readers and locks are useless leaving you either lock out or worse the doors cannot be kept locked.
6. It has been found that businesses that don't have some type of UPS for their Security Systems and Computers experience greater loss than the businesses that do have UPS especially on their business critical systems.
7. It might be that you have insurance but trust me; insurance claims take quite some time to materialize. In business, time lost is money lost. Insurance might cover financial losses but it does not necessarily cover the loss of goodwill, loss of market shares and reputation.
8. OK, you just had a power failure. It could be an ice storm, thunderstorm, hurricane, a car striking a power pole, or perhaps the utility just cut your power to work on the lines. What happens now? What are your plans in this event? What if this is a long term outage how will you keep your business secure?
In closing I hope this gave you some information on the importance of having a good quality UPS for your business security systems regardless if it's an Alarm System, Video Surveillance or Access Control System. All are important to your business because that is reason why you purchased them in the first place. If you are thinking about getting some type of security system for your business then top question should be, Does the system have a Uninterruptible Power Supply (UPS)?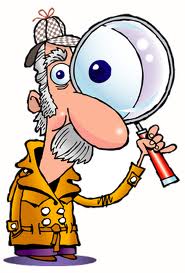 ACS Security offers professional grade security surveillance camera systems installation and service in Baltimore, Maryland Metro area. Our CCTV Security Camera System Installers service in and around the following cities: Aberdeen, Annapolis, Baltimore, Bel Air, Beltsville, Catonsville, Columbia, Dundalk, Ellicott City, Glen Burnie, Jessup, Laurel, Owings Mills, Savage, Severn, Towson, Westminster, White Marsh to provide the best possible service to our clients. This not to say we have clients outside of these areas but this is the geographical area we service the best.
We provide a Free On Site Security Survey with our experience and educated technicians to determine what is the best solution and design for your security needs.
ACS Security is committed to our clients and recognize that customer service is the key to our success. We have effectively implemented many security surveillance camera system projects in the region for Office Buildings, Schools, Restaurants, Stores, Warehouse, Churches, Businesses and Industrial Facilities.
We service existing CCTV Surveillance Systems regardless if we installed the system or not. Some of the biggest problems we find with customers that have a CCTV Surveillance System installed by others is poorly installed connectors, dirty lens, cameras out of focus, inadequate power, focal shift or programming issues with their recoding device. Call us to perform a Inspection, Cleaning and Adjustment of your existing system because you made the investment so keep it working as long as you can.