ACS Security helps small to large businesses protect their assets whether it's inventory, people or property by providing the most advanced security technology at a competitive price. Video Alarm Systems are not like the traditional burglar alarm system that most businesses are using today because they eliminate false alarms, help avoid fines from the local police department but most of all they  provide real useable information. Video Alarm Systems allow the user to view live from  their place of business or remotely over the internet using computer or smart phone. This allows users to actually see what is going on at their site when they are not around so it is like having an extra set of eyes Day and Night working to protecting assets.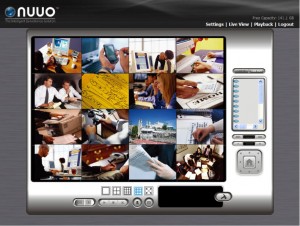 Hate getting those calls from the burglar alarm system going off in the middle of the night or worse driving  across town to reset the alarm system. Now with a Video Alarm System if your called in the middle of the night just hop on your computer pull up the system and view the cameras if it is a false alarm then reset the system right from the comforts of your computer or smart phone. Unfortunately if there is a break in then there is recorded video of the events that can be given to the Police to really start tracking down the suspects who broke in. Most Insurance Companies appreciate when a business implements a system of this type because it helps reduce liability, deters theft, and reduces fraud.
The best part of having  a Video Alarm System is that it never sleeps, takes breaks or rest and it is like having  your own personal security guard for $21 to $29 per month. This is the same cost or less for monitoring a traditional burglar alarm system but you get 10 times as much protection and more accurate information.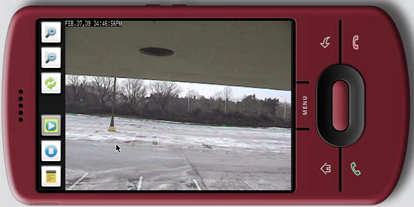 For more information contact me (Jack Lucas) at 410-663-9779 or email me at jlucas@acssec.com.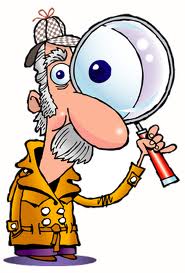 ACS Security offers professional grade security surveillance camera systems installation and service in Baltimore, Maryland Metro area. Our CCTV Security Camera System Installers service in and around the following cities: Aberdeen, Annapolis, Baltimore, Bel Air, Beltsville, Catonsville, Columbia, Dundalk, Ellicott City, Glen Burnie, Jessup, Laurel, Owings Mills, Savage, Severn, Towson, Westminster, White Marsh to provide the best possible service to our clients. This not to say we have clients outside of these areas but this is the geographical area we service the best.
We provide a Free On Site Security Survey with our experience and educated technicians to determine what is the best solution and design for your security needs.
ACS Security is committed to our clients and recognize that customer service is the key to our success. We have effectively implemented many security surveillance camera system projects in the region for Office Buildings, Schools, Restaurants, Stores, Warehouse, Churches, Businesses and Industrial Facilities.
We service existing CCTV Surveillance Systems regardless if we installed the system or not. Some of the biggest problems we find with customers that have a CCTV Surveillance System installed by others is poorly installed connectors, dirty lens, cameras out of focus, inadequate power, focal shift or programming issues with their recoding device. Call us to perform a Inspection, Cleaning and Adjustment of your existing system because you made the investment so keep it working as long as you can.