If you have a business in the Baltimore Metro Area then we would like to educate on some common mistakes that can be made when making a decision on purchasing a Alarm System for a business. Listed below is the 10 mistakes to avoid whether you have an existing system, looking to up grade or purchase new.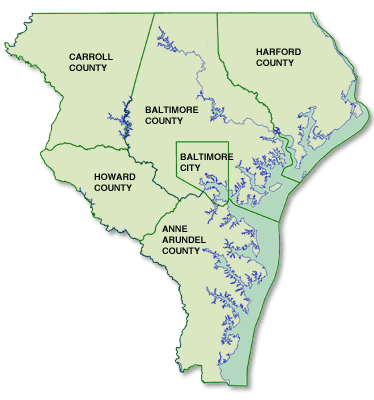 Don't get stuck in a long term monitoring contract because any reputable company will provide an annual monitoring contract.
Customize how your alarm signals are handled by the monitoring station or how it reports in so false alarm fines can be avoided.
Make sure all alarm signals are being monitored by a U.L. Listed Monitoring Station.
All points of protection i.e., Motion Sensors, Door Sensors, Panic Buttons, Glass Break Sensors should be tied to an individual zone so alarm points can be easily identified.
Have the system programmed to notify you if the backup battery gets low so you are never without a system if building power is loss.
Always get an English Text Keypad so points of protection are displayed instead of a keypad with a little zone lights that can make it difficult to know what point of protection is faulted.
All devices should have zone number labels on them.
Ask if the installing company has a afterhours service.
 Check to see if the U.L. Listed Monitoring Station located in Maryland or at least in the Mid-Atlantic region.
Never purchase alarm equipment that is proprietary to the installing company because then you're married to that company unless you rip out and replace the equipment.
Email me at jemerick@acssec.com for a Free Copy  of  "False Alarms and Procedures Guide" to better understand your alarm system and how to deal with false alarms. This guide cost $28.00 but we will send it to you at no charge for responding to this post.
With crime rates rising, it is becoming increasingly important that your business is properly protected against intruders and for many years now, the most trusted way has been in the form of business alarms. Businesses are often the target for thieves, who believe they may find expensive items inside their buildings and offices. It is, therefore, very important to fully ensure that your business is fitted with a reliable alarm system. Perhaps one of the most effective solutions for this is an electronic intruder detection system, which will not only sound an alert should there be an intruder, but will automatically inform the police.
Indeed, some business owners may not necessarily realise the true cost of a break-in. Lost hardware could mean lost custom and private information, which could have a serious long-lasting effect on the business. Any stock which is lost may not be covered by insurance should there be the absence of an alarm system, or perhaps even a faulty one, but there are plenty of alarm systems on offer that can protect your property sufficiently.
Wireless alarms can be quite cost effective and innovative. They cause minimal disruption when being fitted as there is no need to rewire the whole building, with the installation taking only a short amount of time. Door and window alarms are the most important, as this is where intruders are most likely to enter your property. There are several solutions to this problem, however, with vibration or movement sensors which will stop any burglar in their tracks. These alarms are fitted along the door and window frames with magnetic contact strips. Once broken, an alarm will sound attracting attention and thwarting a potential robbery.
There are even innovative solutions to the traditional alarm format in the form of doorstops and keypads. A doorstop alarm simply sits at the bottom of the door and is set off once the door is opened, whilst the keypad is mounted near a door or window and requires a code to be turned on and off. With many alarm systems, your property will be assessed individually to enable it to be fitted correctly. This proves more effective when stopping burglars.
To accompany alarms, it may be the best option to also fit CCTV to protect your business even more sufficiently. Intruders are often put off by these, as they fear being identified. Although some may fear about the cost of such an investment, it is nothing in comparison to the security of knowing you and your property will be safer.
Today's technology means that these cameras can pan, tilt and zoom to focus more easily on anyone who should come within the vicinity. They could also be used to protect any workers from your firm and also their vehicles. They can also be fitted to be as visible or concealed as you like.
For more information about protecting your business call us today at 410-663-9779 and ask for Jack.
I bet you thought that getting an alarm system for your business or facility would solve all your worries about ever becoming a victim of crime. Then all of a sudden you are faced with false alarms, fines, user error problems, keypad that only provides a stupid zone light, and the service tech takes days not hours to come out to your site.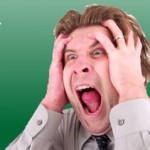 Now the issue gets worse trying to deal with a alarm operator that has no clue where the State of Maryland is located and let alone where you are within the state.  Plus the monitoring fees have escalated over $300.00 per year with the long term contract and the alarm system is only activated about half the time or not at all. Well at least you have the alarm stickers on the building that might offer some deterrence. Hmm, what started out as a solution became problem and I am sure your job is not suppose to be the full time security guy? Also, FBI reports show that most crimes committed come from internal sources such as employee, vendor, contractor, friend of a friend or visitor and rarely from a perfect stranger off the street.
Well let us look at a few things here. First of all it is an alarm system which is only suppose to report alarms that most people hope they never experience. Second, most local jurisdictions are cracking down on false alarms by fining people or not responding as quickly to repeat offenders. Third, what most people expect and need is some type of Security System not just an passive alarm system.  
To help explain the differences between the two we offer a Free Security Systems Report that will provide you help and more detail with the issues listed above. This may be the most important piece of information that you read about providing real solution to securing your facility regardless if it's a Multi-Level Building, Independent Business, Retail Store, Place of Worship, Factory or Warehouse.
 Contact us right now for your Free Report "Alarm or Security Systems".
Most businesses and organizations experience false alarms not because of human error but by the one thing that they don't normally consider and that is the alarm system battery. This is usually found locked up in the control panel so it is out of sight and out of mind for anyone to realize the cause of the problem.
When Baltimore County Police respond to an alarm call and find no evidence of criminal activity then it is reported as a false alarm and this can result in a fine if it has not been 1st or 2nd time the police have been out to the business address. One of the main causes of False Alarms is loss of power and a weak battery. Most security systems have a rechargeable battery that powers the system for a minimum of four hours in the event of a power outage.
If you have false alarms after a storm, it may not be the storm that caused the alarm. If your batteries are not up to the job, a false alarm may be generated when your alarm system powers up after a power failure caused by a storm. Even a short power failure of a second or less may be long enough to cause a false alarm.
Like all batteries, your backup has a useful life of about 3 to 5 years, but that life may be shortened if you have had several power outages. Your battery backup should be checked annually, or after any storm related false alarm, by an alarm technician and replaced when needed.
Other Steps to take to avoid false alarms.
• Make sure that your doors and windows are all locked before arming the system.
• Move objects that could move by heat vents such as balloons and hanging signs away from the path of a motion sensor.
• Make sure everyone has a separate code to track who armed and disarmed the system.
• Have the system programmed to alert you through the keypad of a low battery problem.
• Test your system monthly. Always contact your alarm company before you test the system.
• Have your system tested by a technician annually or any time you have an unexplained false alarm activation.
• Educate everyone who works at the alarm site on the proper operation of the system.
• Never give a code to someone who is not familiar with the alarm system.
 ACS Security installed a video security and a alarm system that allows me to spend more time with my family. The video security system that was installed with the remote viewing software was huge plus. I can't say enough about the nice job they did without disrupting my customers or employees.
 Crosby Healy – Owner, Life of Reilly Irish Pub, Baltimore, MD