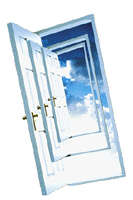 Looking for a security solution that most Maryland Commercial Security Systems don't offer? Want to stop just anyone from walking in at your business or organization? Is your staff spending too much time seeing who is at the delivery door, dealing with sales people or the occasional stranger that walks in off the street for no reason. Only have someone working part time work the reception desk and want to allow others that are not near the doors to Identify, Assist and Control who comes through the doors? Well we have the a Video/Intercom solution for you that will utilize your existing computers that everyone already has at their desk. To learn more about this Video/Intercom Solution and how it works click on the link for our Free Information Guide that will tell you all about it.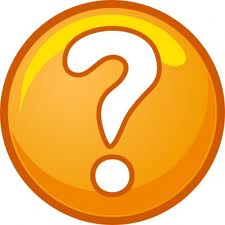 A good idea is to have an UPS (Uninterruptible Power Supply) for your business security systems that protects the equipment, maintains the systems usefulness and prevents the loss of security protection during a power outage. There can be at least a dozen reasons to invest in a good quality UPS for your business security system.
Why should you invest in a good battery backup for your security system? Well, you need it for a variety of reasons and here are few good reasons.
1. Statistics show that 36% of a security system malfunctions and troubles are caused as a result of power failure. When a UPS is installed at the time installation you are basically extending the life dramatically of the investment made on the security system and all its components.
2. The losses that businesses have to bear when there security system has been rendered useless due to power failure is high. Most insurance companies require some type of battery back up on security systems so failure to do so could lead to not getting full coverage of your business losses.
3. Most false alarms are caused by power loss and yes most Alarm System come with a 4AH battery that will last about 4 hours, if its new. Now think how long you had the security system and how long you have had the same battery? Now an UPS offers extend back up and surge protection.
4. If you are one of those business that use Security Cameras then you need to make sure that not just the recording device has a UPS but the Camera Power Supply as well. No point keeping the recorder running when all of the cameras are not working.
5. The computer for the Access Control Systems most likely has an UPS but that does you no good when the controllers, readers and locks are useless leaving you either lock out or worse the doors cannot be kept locked.
6. It has been found that businesses that don't have some type of UPS for their Security Systems and Computers experience greater loss than the businesses that do have UPS especially on their business critical systems.
7. It might be that you have insurance but trust me; insurance claims take quite some time to materialize. In business, time lost is money lost. Insurance might cover financial losses but it does not necessarily cover the loss of goodwill, loss of market shares and reputation.
8. OK, you just had a power failure. It could be an ice storm, thunderstorm, hurricane, a car striking a power pole, or perhaps the utility just cut your power to work on the lines. What happens now? What are your plans in this event? What if this is a long term outage how will you keep your business secure?
In closing I hope this gave you some information on the importance of having a good quality UPS for your business security systems regardless if it's an Alarm System, Video Surveillance or Access Control System. All are important to your business because that is reason why you purchased them in the first place. If you are thinking about getting some type of security system for your business then top question should be, Does the system have a Uninterruptible Power Supply (UPS)?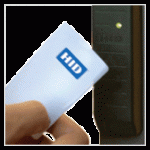 The key to securing your business or commercial property in the Baltimore Metro Area is keeping the unknown from getting through door. The best way to do this is with a Electronic Access Control System that will avoid the comprehensive issue of key management. Do you really know who has the keys to your Building, Church or Business?
Let's face it almost every home and office is secured with a lock and a key.
Even though the modern lock and key mechanisms has security features they are still susceptible to being lost, stolen or copied. Another inherent weakness in lock and keys is that anyone with a key can enter your building any time they want. Do you really know when someone came through a certain door?
Every year, companies spend hundreds of thousands of dollars re-keying buildings because someone lost a set of keys or an employee was fired who did not return a set of building keys? Do you know how many master keys have been issued in your building? Can you reasonably say with confidence that none of your keys have been copied by less than ethical employees? Do you have employee's entering your office at odd hours? Has your building ever been left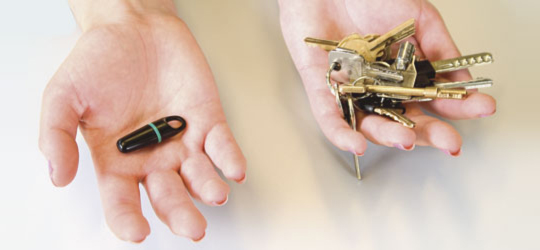 unlocked?
An Electronic Access Control System is the "key" to avoid any issues when it comes to securing the door. An Electronic Access Control System can provide you with an effective solution to your key management nightmare while providing a very potent tool in your overall security management plan. Take back those keys! A properly deployed electronic access control system will allow you to secure your facility and deter crimes by limiting access to authorized personnel and separating public from private areas.
The capabilities of electronic access control systems vary greatly. That is why we suggest that you send us an email for our brochure on the wide range of electronic access control systems from single door stand alone systems, to medium sized computer based systems or a networked enterprise systems that have the ability to communicate control with card readers on multiple sites.
For more information to learn how Electronic Access Control Systems that can help your Business, Church or Commercial Property please email us at security@acssec.com for our brochure.