If you operate a business or a organization that has multiple people that has authority to access the building then you are certainly concerned over who has access to your business. One of the most simple security measures you can put in place is a Access Control System. The most popular and secure means of Keyless Entry Systems is using Proximity Readers and Proximity Cards. These types of systems allow you to assign access to a card for an employee or member to allow them access to specific doors, at certain times and days. The employee can present their card within two to six inches of the Proximity Card Reader to gain entry at the door. The Proximity cards come in all type of variations such as a Key fob that can be put on a key ring, Wafer that can has an adhesive back that can stuck on a phone, computer or existing card.
Access Control Systems are more secure and easier to administer than the more traditional method of providing employees keys to your business or organization. If you have a number of employees, giving them keys to your building would be a serious security risk and would come with a very hefty price tag to maintain. Just one employee losing a key or leaving the job without returning a key means you would have a security issue on your hands. The expense of having the locks changed can become costly, considering you have to not only change out the locks, but you would have to distribute new keys to all employees as well.
Access Control Systems allow you to easily deactivate a single card if lost, stolen or not returned by a former employee. You don't have to spend the money to change any locks, have new keys made or assign those new keys to your employees.
Access Control Systems use an electric lock that can be installed at any door in your building, which means you can use them to control the entry doors to the building, but you can also use them for doors inside your business as well, to limit access to particular parts of your business.
Access Control Systems can record and track information to a computer software that can provide reports for you regarding who has been where in your business, and when they have been there. This is helpful information to have at your fingertips if any type of theft does occur or if the lights were left on all night burning up the electric bill. Plus this can make your employees feel at ease and assured that access to the facility is limited to those with the proper entry card.
To learn more about the use of Access Control Systems at your facility please call me (Jack Lucas) at 410-663-9779.
Access Control Systems (ACS) doesn't have to so complicated and when it comes to an access control system, the key word is control. Simply you just want to authorize any number of people to get in certain parts of the facility and keep unauthorized people out.
ACS Security Systems, Inc. can show you how cost effective, user friendly and  achieving this with a  Single Door Solution or Multiple Doors spread out between different buildings because each solution is customized. The access control system could also be used in conjunction with Time and Attendance systems, Video Surveillance S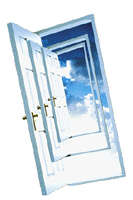 ystem, Intercoms or Alarm System to provide a higher level of security.
We find that some access control systems such as a Stand Alone Keypad or Card Readers are commonly used for  smaller applications and are less expensive. The problem with this type of technology is it does not provide an audit trail or any type of control  which is the basis of implementing an access control system in the first place. Since there is no audit trail or control these systems are less secure, since people can have a propensity to pass the code or card around because there is no accountability with the system.
The most popular access control system, is the use of Proximity Card Readers and Proximity Cards tied in to some type of system controller. Proximity Card Readers are very convenient to use, additionally, when a person lost his / her card, it is also an easy matter to deactivate the lost card and issue new cards. The cards may also be used as an identification card or work with a Time & Attendanc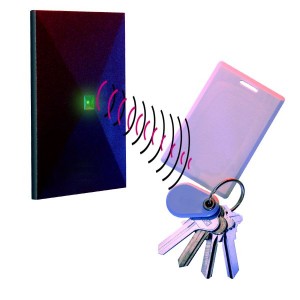 e System.
When it comes to an access control system, the key word is control. Using this type of system will allow you to lock and unlock doors with a schedule, not only control who can gain access through a door but what times they are allowed to have access. Too many businesses in Maryland rely on the old fashion key and lock to control their place of business  and worse yet their relying on a person that can't be perfect all the time and can make mistakes.
Don't leave you business vulnerable and uncontrollable, regardless if it's one door or many give ACS Security Systems, Inc. a call at 410-663-9779 or email Jack Lucas at jlucas@acssec.com for a site survey.
Have you ever wondered who has access to your building? Tired of keeping track of keys? Don't want to spend a fortune on a complex Access Control System with cumbersome software, time wasted on managing a system and purchasing another computer just to control your facility? How many times has your doors been rekeyed? Looking for simple and better solution  to controlling your facility to see who, when and where people go? How about the IT Room, HR File and other sensitive areas that are critical to your business?


Well I posed allot of questions but I also have a solution to provide a better and easier way to control your facility. Not all solutions are the same just like not customer are the same. ACS Security otherwise known as Access Control Systems Security provide a wide variety of solutions to handle most people's needs.  We will assess what your trying to accomplish and provide a straight forward solution that can be as simple as one door entrance to a hundred doors sometimes it as easy as installing a electric lock and release button just for traffic control.
For more information contact us for our Free Access Control System Report because this may be the most important piece of information that you read about providing real solution to controlling your facility. We also provide at no charge, no-obligation site survey to provide you with our expertise or 2nd opinion for your facility.
Contact us now for a free copy of our Access Control Systems Report.