Access Control Systems for Businesses in Maryland
Access Control Systems (ACS) doesn't have to so complicated and when it comes to an access control system, the key word is control. Simply you just want to authorize any number of people to get in certain parts of the facility and keep unauthorized people out.
ACS Security Systems, Inc. can show you how cost effective, user friendly and  achieving this with a  Single Door Solution or Multiple Doors spread out between different buildings because each solution is customized. The access control system could also be used in conjunction with Time and Attendance systems, Video Surveillance S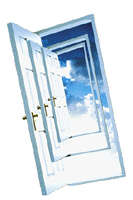 ystem, Intercoms or Alarm System to provide a higher level of security.
We find that some access control systems such as a Stand Alone Keypad or Card Readers are commonly used for  smaller applications and are less expensive. The problem with this type of technology is it does not provide an audit trail or any type of control  which is the basis of implementing an access control system in the first place. Since there is no audit trail or control these systems are less secure, since people can have a propensity to pass the code or card around because there is no accountability with the system.
The most popular access control system, is the use of Proximity Card Readers and Proximity Cards tied in to some type of system controller. Proximity Card Readers are very convenient to use, additionally, when a person lost his / her card, it is also an easy matter to deactivate the lost card and issue new cards. The cards may also be used as an identification card or work with a Time & Attendanc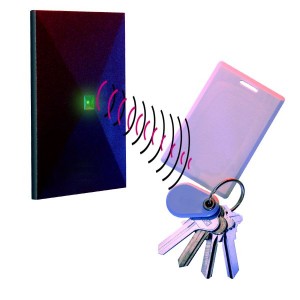 e System.
When it comes to an access control system, the key word is control. Using this type of system will allow you to lock and unlock doors with a schedule, not only control who can gain access through a door but what times they are allowed to have access. Too many businesses in Maryland rely on the old fashion key and lock to control their place of business  and worse yet their relying on a person that can't be perfect all the time and can make mistakes.
Don't leave you business vulnerable and uncontrollable, regardless if it's one door or many give ACS Security Systems, Inc. a call at 410-663-9779 or email Jack Lucas at jlucas@acssec.com for a site survey.