Who has your back?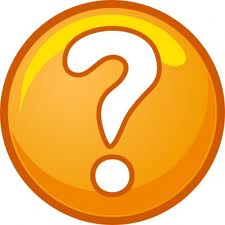 A good idea is to have an UPS (Uninterruptible Power Supply) for your business security systems that protects the equipment, maintains the systems usefulness and prevents the loss of security protection during a power outage. There can be at least a dozen reasons to invest in a good quality UPS for your business security system.
Why should you invest in a good battery backup for your security system? Well, you need it for a variety of reasons and here are few good reasons.
1. Statistics show that 36% of a security system malfunctions and troubles are caused as a result of power failure. When a UPS is installed at the time installation you are basically extending the life dramatically of the investment made on the security system and all its components.
2. The losses that businesses have to bear when there security system has been rendered useless due to power failure is high. Most insurance companies require some type of battery back up on security systems so failure to do so could lead to not getting full coverage of your business losses.
3. Most false alarms are caused by power loss and yes most Alarm System come with a 4AH battery that will last about 4 hours, if its new. Now think how long you had the security system and how long you have had the same battery? Now an UPS offers extend back up and surge protection.
4. If you are one of those business that use Security Cameras then you need to make sure that not just the recording device has a UPS but the Camera Power Supply as well. No point keeping the recorder running when all of the cameras are not working.
5. The computer for the Access Control Systems most likely has an UPS but that does you no good when the controllers, readers and locks are useless leaving you either lock out or worse the doors cannot be kept locked.
6. It has been found that businesses that don't have some type of UPS for their Security Systems and Computers experience greater loss than the businesses that do have UPS especially on their business critical systems.
7. It might be that you have insurance but trust me; insurance claims take quite some time to materialize. In business, time lost is money lost. Insurance might cover financial losses but it does not necessarily cover the loss of goodwill, loss of market shares and reputation.
8. OK, you just had a power failure. It could be an ice storm, thunderstorm, hurricane, a car striking a power pole, or perhaps the utility just cut your power to work on the lines. What happens now? What are your plans in this event? What if this is a long term outage how will you keep your business secure?
In closing I hope this gave you some information on the importance of having a good quality UPS for your business security systems regardless if it's an Alarm System, Video Surveillance or Access Control System. All are important to your business because that is reason why you purchased them in the first place. If you are thinking about getting some type of security system for your business then top question should be, Does the system have a Uninterruptible Power Supply (UPS)?