Maryland Security Systems Installations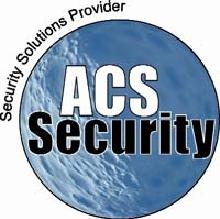 As a Maryland security systems expert, I'm ofter asked how do I find a reputable security systems company in the Baltimore area. When you are looking for a home security system, you may neglect to think about the best security company to meet your needs.  You should consider the security company you use to be a very important component of meeting your security needs.  This is the company that will be the backbone of your security system and the way they respond to your security needs will be what makes your security system a good one or not.
The basics of a security system meant that once the alarm is activated the security firm will either send a security guard to investigate the situation or the police will be called out to handle the disturbance.  How effective or smoothly this goes will depend upon the security company you have.  If you have a security company that will move quickly, then it is much more likely that this will be a fast response time.
There are a lot of security companies that offer these products and services to protect the home. Each security company has different ways to help protect their customers with different devices, such as intrusion detection, video surveillance, and fire or smoke detection. The costs involved will cover the hardware, installation fee, and the on-going monthly services charges.  The cost of maintaining the system is included in the monthly charges as well.
In order to make the wisest decision when it comes to getting your security system, you should try to research several of the best home security companies. Look into the background of a company, how the company performs, the quality of the security hardware, and the customer service.
When you take the time to do your research on all of this, you will be much better off and also much more informed to making the correct decision when it comes to your getting the best security system to meet your needs.
If you're looking for a Maryland security systems company to help secure your Baltimore are business  surronding area facility or building please pick up the phone and give us a call at 410-557-6006 or send an email to jlucas@acssec.com.