Has businesses within the surrounding area, been targeted by criminal activity? Has crime increased in the area your business community is located? Is your business particularly vulnerable to crime after hours and at night? If so, installing business security alarms on your property does more than just reduce loss. It discourages property crime in the first place. 
Protecting your commercial property from crime is an unfortunate but necessary part of doing business in today's environment. Commercial crimes, including break-ins, property damage, vandalism and graffiti, cost businesses and insurance companies millions annually. However, it's estimated that this figure could be much, much higher if company owners did not use business security alarms on their properties. 
Insurance providers may offer graduated discounts based on the degree of protection provided by a business security system. From their viewpoint, the more comprehensive a business security system is, the lower the chances that loss may occur. Insurance providers prefer if someone is proactive in preventing crime in the first place, and they do this by rewarding business owners who invest in comprehensive alarm systems.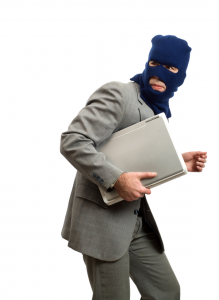 Top 10 Alarm Monitoring Suggestions for Businesses – 24/7 Protection 
1. Opening & Closing Report: Every time the alarm is Armed or Disarmed a Signal is sent to the Alarm Monitoring Center. Great for keeping track of who and what time someone access or exited the business. 
2. Loss of AC Report: This will send a signal to the Alarm Monitoring Center when the system has lost power. Very helpful to have this activated because not only you are notified but you can take the steps if power loss is critical to other functions or your business.
3. Low Battery Report: When the battery back up in the panel get low it send a signal to the Alarm Monitoring Center. This save a lot of expense because too many systems fail from battery problems. 
4. Bypass Report: Sends a signal whenever a point of protection is bypassed through the system keypad by a user. 
5. Smoke Protection: Regardless if you have retail space, office or warehouse having a spot smoke detectors provides an additional layer of protection against loss of property. 
6. Critical Condition Monitoring: This is probably just as important as the alarm monitoring because the environmental condition of a area is being monitored for a acceptable range such as temperature or moisture levels. 
7. Hold Up or Panic Alarms: These systems are set up as a silent alarm feature. These systems are used in many retail and banking applications as well as commercial environments such as reception areas and other place where a company's employees must be in direct contact with public. 
8. Wireless Alarm Communicator: This is optional piece of equipment but is becoming more popular due to that there are no phone lines that can be cut to render the alarm monitoring useless. 
9. Annual Maintenance: Everyone should have a Alarm Professional to perform a Test & Inspection of the system at least once a year. Why you ask because if the system is not maintained properly and you experience a break-in where the alarm system does not work 100% every time the your insurance provider can say "oh well so sorry claim denied." 
10. Always test your system monthly with the Alarm Monitoring Center and this is real easy to do and does not cost you a penny. This also provides a record that you been testing the system on a regularly basis to alleviate any questions about the system integrity. 
ACS Security provides Test & Inspections on any Alarm System so don't wait until something bad happens!
Call me directly at 410-663-9779 to set up your appointment today.
 Thanks, Jack Lucas
ACS Security helps small to large businesses protect their assets whether it's inventory, people or property by providing the most advanced security technology at a competitive price. Video Alarm Systems are not like the traditional burglar alarm system that most businesses are using today because they eliminate false alarms, help avoid fines from the local police department but most of all they  provide real useable information. Video Alarm Systems allow the user to view live from  their place of business or remotely over the internet using computer or smart phone. This allows users to actually see what is going on at their site when they are not around so it is like having an extra set of eyes Day and Night working to protecting assets.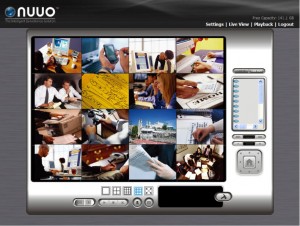 Hate getting those calls from the burglar alarm system going off in the middle of the night or worse driving  across town to reset the alarm system. Now with a Video Alarm System if your called in the middle of the night just hop on your computer pull up the system and view the cameras if it is a false alarm then reset the system right from the comforts of your computer or smart phone. Unfortunately if there is a break in then there is recorded video of the events that can be given to the Police to really start tracking down the suspects who broke in. Most Insurance Companies appreciate when a business implements a system of this type because it helps reduce liability, deters theft, and reduces fraud.
The best part of having  a Video Alarm System is that it never sleeps, takes breaks or rest and it is like having  your own personal security guard for $21 to $29 per month. This is the same cost or less for monitoring a traditional burglar alarm system but you get 10 times as much protection and more accurate information.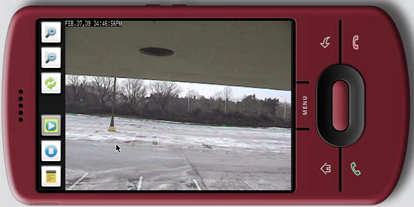 For more information contact me (Jack Lucas) at 410-663-9779 or email me at jlucas@acssec.com.
Elkridge, Maryland Security Systems installation. Yes this was a busy week for us installing Fourteen Cameras to help protect a trucking depot. Customer has experienced minor theft over the year but last month to the prize as someone drove onto their property with tractor and stole a trailer full of inventory. Wow, that takes some nerves of steel to do something like that and I am sure they thought that was too easy.
Well if they do try and come back they will be in for a surprise because we just finished installingNine Outdoor Vandal Proof, High Resolution (700TVL), Day/Night Cameras. These are so good that we saw rodents running around the lot at night. Also there is Four Indoor High Resolution (600TVL) Cameras to view customer counter and some high dollar inventory areas. The real surprise is that the main and now the only entrance/exit has License Plate Capture Camera that records everything coming and going in to the lot and this camera can handle Trucks, small cars with high beams coming in at 30mph through the gate.
The Digital Video Recorder is integrated with the a digital dialer so if the camera sense activity the will call the managers and they can access the video over the internet anytime and anywhere. Plus everything is being recorded so if information needs to be copied it is there. recorders can be programmed to perform all types of factions such as turn on a strobe light as well with activity is sensed by the camera.
For more information please contact us as we are always around the Baltimore/Washington  area estimating and installing projects.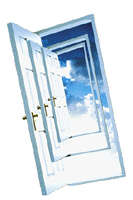 Looking for a security solution that most Maryland Commercial Security Systems don't offer? Want to stop just anyone from walking in at your business or organization? Is your staff spending too much time seeing who is at the delivery door, dealing with sales people or the occasional stranger that walks in off the street for no reason. Only have someone working part time work the reception desk and want to allow others that are not near the doors to Identify, Assist and Control who comes through the doors? Well we have the a Video/Intercom solution for you that will utilize your existing computers that everyone already has at their desk. To learn more about this Video/Intercom Solution and how it works click on the link for our Free Information Guide that will tell you all about it.
If you own a Commercial Building or a Home in Baltimore, Maryland or the surrounding counties then you want to secure and protect your property from copper thieves. They cause more damage than termites, hurricanes and heavy snow storms. Most of these amateurs are looking for the copper and aluminum within the Heating and Air Condition Units (HVAC) to make a quick dollar. The problem is that while trying to extract the metals they end up destroying the units so bad that they cannot even be repaired.
 
Worst of all they will come back once the HVAC System has been replaced to strike again so having a security alarm system to protect the inside of the building is good but it does nothing to stop these bandits. Below are a few pictures of the damage they can cause and the estimated dollar value to replace the HVAC System for this job was over $40,000.00 so keep an eye out for any suspicious characters looking around at your building.
We have several Security Solutions to help protect your property. Contact us today at 410-663-9779 for a Free On-Site Security Survey.
If you operate a business or a organization that has multiple people that has authority to access the building then you are certainly concerned over who has access to your business. One of the most simple security measures you can put in place is a Access Control System. The most popular and secure means of Keyless Entry Systems is using Proximity Readers and Proximity Cards. These types of systems allow you to assign access to a card for an employee or member to allow them access to specific doors, at certain times and days. The employee can present their card within two to six inches of the Proximity Card Reader to gain entry at the door. The Proximity cards come in all type of variations such as a Key fob that can be put on a key ring, Wafer that can has an adhesive back that can stuck on a phone, computer or existing card.
Access Control Systems are more secure and easier to administer than the more traditional method of providing employees keys to your business or organization. If you have a number of employees, giving them keys to your building would be a serious security risk and would come with a very hefty price tag to maintain. Just one employee losing a key or leaving the job without returning a key means you would have a security issue on your hands. The expense of having the locks changed can become costly, considering you have to not only change out the locks, but you would have to distribute new keys to all employees as well.
Access Control Systems allow you to easily deactivate a single card if lost, stolen or not returned by a former employee. You don't have to spend the money to change any locks, have new keys made or assign those new keys to your employees.
Access Control Systems use an electric lock that can be installed at any door in your building, which means you can use them to control the entry doors to the building, but you can also use them for doors inside your business as well, to limit access to particular parts of your business.
Access Control Systems can record and track information to a computer software that can provide reports for you regarding who has been where in your business, and when they have been there. This is helpful information to have at your fingertips if any type of theft does occur or if the lights were left on all night burning up the electric bill. Plus this can make your employees feel at ease and assured that access to the facility is limited to those with the proper entry card.
To learn more about the use of Access Control Systems at your facility please call me (Jack Lucas) at 410-663-9779.
With crime rates rising, it is becoming increasingly important that your business is properly protected against intruders and for many years now, the most trusted way has been in the form of business alarms. Businesses are often the target for thieves, who believe they may find expensive items inside their buildings and offices. It is, therefore, very important to fully ensure that your business is fitted with a reliable alarm system. Perhaps one of the most effective solutions for this is an electronic intruder detection system, which will not only sound an alert should there be an intruder, but will automatically inform the police.
Indeed, some business owners may not necessarily realise the true cost of a break-in. Lost hardware could mean lost custom and private information, which could have a serious long-lasting effect on the business. Any stock which is lost may not be covered by insurance should there be the absence of an alarm system, or perhaps even a faulty one, but there are plenty of alarm systems on offer that can protect your property sufficiently.
Wireless alarms can be quite cost effective and innovative. They cause minimal disruption when being fitted as there is no need to rewire the whole building, with the installation taking only a short amount of time. Door and window alarms are the most important, as this is where intruders are most likely to enter your property. There are several solutions to this problem, however, with vibration or movement sensors which will stop any burglar in their tracks. These alarms are fitted along the door and window frames with magnetic contact strips. Once broken, an alarm will sound attracting attention and thwarting a potential robbery.
There are even innovative solutions to the traditional alarm format in the form of doorstops and keypads. A doorstop alarm simply sits at the bottom of the door and is set off once the door is opened, whilst the keypad is mounted near a door or window and requires a code to be turned on and off. With many alarm systems, your property will be assessed individually to enable it to be fitted correctly. This proves more effective when stopping burglars.
To accompany alarms, it may be the best option to also fit CCTV to protect your business even more sufficiently. Intruders are often put off by these, as they fear being identified. Although some may fear about the cost of such an investment, it is nothing in comparison to the security of knowing you and your property will be safer.
Today's technology means that these cameras can pan, tilt and zoom to focus more easily on anyone who should come within the vicinity. They could also be used to protect any workers from your firm and also their vehicles. They can also be fitted to be as visible or concealed as you like.
For more information about protecting your business call us today at 410-663-9779 and ask for Jack.
Access Control Systems (ACS) doesn't have to so complicated and when it comes to an access control system, the key word is control. Simply you just want to authorize any number of people to get in certain parts of the facility and keep unauthorized people out.
ACS Security Systems, Inc. can show you how cost effective, user friendly and  achieving this with a  Single Door Solution or Multiple Doors spread out between different buildings because each solution is customized. The access control system could also be used in conjunction with Time and Attendance systems, Video Surveillance S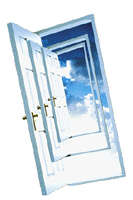 ystem, Intercoms or Alarm System to provide a higher level of security.
We find that some access control systems such as a Stand Alone Keypad or Card Readers are commonly used for  smaller applications and are less expensive. The problem with this type of technology is it does not provide an audit trail or any type of control  which is the basis of implementing an access control system in the first place. Since there is no audit trail or control these systems are less secure, since people can have a propensity to pass the code or card around because there is no accountability with the system.
The most popular access control system, is the use of Proximity Card Readers and Proximity Cards tied in to some type of system controller. Proximity Card Readers are very convenient to use, additionally, when a person lost his / her card, it is also an easy matter to deactivate the lost card and issue new cards. The cards may also be used as an identification card or work with a Time & Attendanc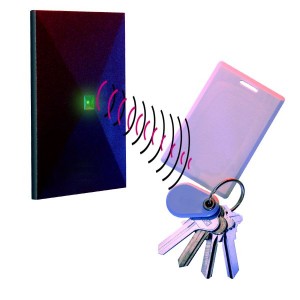 e System.
When it comes to an access control system, the key word is control. Using this type of system will allow you to lock and unlock doors with a schedule, not only control who can gain access through a door but what times they are allowed to have access. Too many businesses in Maryland rely on the old fashion key and lock to control their place of business  and worse yet their relying on a person that can't be perfect all the time and can make mistakes.
Don't leave you business vulnerable and uncontrollable, regardless if it's one door or many give ACS Security Systems, Inc. a call at 410-663-9779 or email Jack Lucas at jlucas@acssec.com for a site survey.
Tired of long term monitoring contracts, always waiting for service, existing system not performing, too many false alarms and your existing alarm company keeps getting bought or sold so no one really knows who you are? Looking for a Monitored Burglar Alarm System for your Business, Restaurant, Office, Warehouse, School, Place of Worship, Distribution Center, Manufacture Plant or Shop?  Instead of a Burglar Alarm Company how about Physical Security Solutions Provider that can provide true service and has too many  clients in the Baltimore Metro Area since 1995.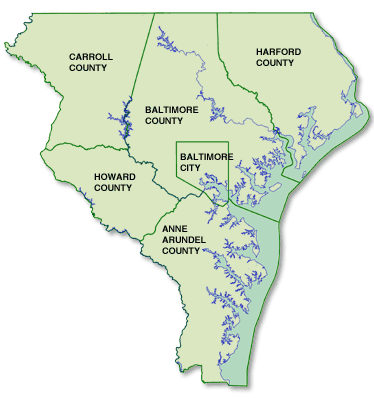 ACS Security Systems has been providing  security services from Havre de Grace to Laurel, Annapolis to Taneytown and everywhere in between. We offer traditional Alarm Monitoring as well as Secured Interactive Internet Monitoring, Card Access Control, Video Surveillance, Intercoms  and Electric Locks.
One thing will not do is lock our clients into a long term contracts, our service responce is same day as it is called, we provide system audits and surveys to make sure the system is functioning properly, Our offices are local as well as our employees so we know our customers and they know us.
Contact me "Jack Lucas" by phone, email or fax with any questions about our Monitored Burglar Alarm System Service or any other system we provide. Maybe there is a question about your existing system that you can't seem to find someone to help you. No-Obligation, so don't feel as if I can't bill you I will not help you with information that I have at my finger tips.
TOWSON OFFICE: 410-663-9779
FOREST HILL OFFICE: 410-557-6006
FAX: 410-692-9887
Jack's Email: jlucas@acssec.com
Have you ever wondered who has access to your building? Tired of keeping track of keys? Don't want to spend a fortune on a complex Access Control System with cumbersome software, time wasted on managing a system and purchasing another computer just to control your facility? How many times has your doors been rekeyed? Looking for simple and better solution  to controlling your facility to see who, when and where people go? How about the IT Room, HR File and other sensitive areas that are critical to your business?


Well I posed allot of questions but I also have a solution to provide a better and easier way to control your facility. Not all solutions are the same just like not customer are the same. ACS Security otherwise known as Access Control Systems Security provide a wide variety of solutions to handle most people's needs.  We will assess what your trying to accomplish and provide a straight forward solution that can be as simple as one door entrance to a hundred doors sometimes it as easy as installing a electric lock and release button just for traffic control.
For more information contact us for our Free Access Control System Report because this may be the most important piece of information that you read about providing real solution to controlling your facility. We also provide at no charge, no-obligation site survey to provide you with our expertise or 2nd opinion for your facility.
Contact us now for a free copy of our Access Control Systems Report.