Does Security Alarm Monitoring Really Help My Business?
Has businesses within the surrounding area, been targeted by criminal activity? Has crime increased in the area your business community is located? Is your business particularly vulnerable to crime after hours and at night? If so, installing business security alarms on your property does more than just reduce loss. It discourages property crime in the first place. 
Protecting your commercial property from crime is an unfortunate but necessary part of doing business in today's environment. Commercial crimes, including break-ins, property damage, vandalism and graffiti, cost businesses and insurance companies millions annually. However, it's estimated that this figure could be much, much higher if company owners did not use business security alarms on their properties. 
Insurance providers may offer graduated discounts based on the degree of protection provided by a business security system. From their viewpoint, the more comprehensive a business security system is, the lower the chances that loss may occur. Insurance providers prefer if someone is proactive in preventing crime in the first place, and they do this by rewarding business owners who invest in comprehensive alarm systems.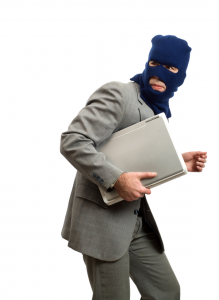 Top 10 Alarm Monitoring Suggestions for Businesses – 24/7 Protection 
1. Opening & Closing Report: Every time the alarm is Armed or Disarmed a Signal is sent to the Alarm Monitoring Center. Great for keeping track of who and what time someone access or exited the business. 
2. Loss of AC Report: This will send a signal to the Alarm Monitoring Center when the system has lost power. Very helpful to have this activated because not only you are notified but you can take the steps if power loss is critical to other functions or your business.
3. Low Battery Report: When the battery back up in the panel get low it send a signal to the Alarm Monitoring Center. This save a lot of expense because too many systems fail from battery problems. 
4. Bypass Report: Sends a signal whenever a point of protection is bypassed through the system keypad by a user. 
5. Smoke Protection: Regardless if you have retail space, office or warehouse having a spot smoke detectors provides an additional layer of protection against loss of property. 
6. Critical Condition Monitoring: This is probably just as important as the alarm monitoring because the environmental condition of a area is being monitored for a acceptable range such as temperature or moisture levels. 
7. Hold Up or Panic Alarms: These systems are set up as a silent alarm feature. These systems are used in many retail and banking applications as well as commercial environments such as reception areas and other place where a company's employees must be in direct contact with public. 
8. Wireless Alarm Communicator: This is optional piece of equipment but is becoming more popular due to that there are no phone lines that can be cut to render the alarm monitoring useless. 
9. Annual Maintenance: Everyone should have a Alarm Professional to perform a Test & Inspection of the system at least once a year. Why you ask because if the system is not maintained properly and you experience a break-in where the alarm system does not work 100% every time the your insurance provider can say "oh well so sorry claim denied." 
10. Always test your system monthly with the Alarm Monitoring Center and this is real easy to do and does not cost you a penny. This also provides a record that you been testing the system on a regularly basis to alleviate any questions about the system integrity. 
ACS Security provides Test & Inspections on any Alarm System so don't wait until something bad happens!
Call me directly at 410-663-9779 to set up your appointment today.
 Thanks, Jack Lucas