Most Baltimore Security Cameras are installed and used to prevent crime. However the way in which these security cameras are used to achieve this is varied, and at the same time they can also perform many other different functions. Here we'll look at a few of those different uses for security cameras and you might find yourself surprised at just how much you can do with Security Camera System.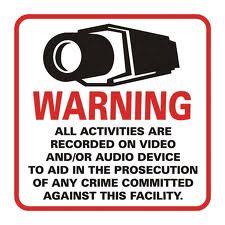 1. .Customer Service: Security Cameras encourage the best behavior and customer service from your staff as they know they're being watched thereby ensuring that they run the workplace as best as possible 24/7 as though you were in the room.
2. Compliance Monitoring: Security Cameras are useful in industries where standard operating procedures have to be strictly followed. Through video surveillance, managers of Restaurants, Hotels, Labs and Health Clinics can determine whether or not their staffs are following proper sanitation measures. They are also very useful in Cosmetics, Pharmaceutical, Electronics Industries. They can monitor vital parts of the production process, such as processing and packaging.
3. Remote Viewing: Finally with a security cameras you can see how the business runs from a third party perspective and this can be very useful for making changes and improvements. This way you can also find any little things that need to be corrected and see how you absence affects the workplace.
4. False Alarms: Security cameras can be used with your burglar alarm system so when that call come in the middle of the night you can go to your computer and view the cameras remotely. If all is well then there is no need to send the police to investigate plus you can avoid those costly false alarm fines.
5. Reduce Accidents: Security Cameras can be useful in case someone falls over whether they are staff or customers. This way you can send someone over to help them as soon as possible which is important from a safety perspective but will also help to prevent false claims at your workplace.
If you have a business in the Baltimore Metro Area then we would like to educate on some common mistakes that can be made when making a decision on purchasing a Alarm System for a business. Listed below is the 10 mistakes to avoid whether you have an existing system, looking to up grade or purchase new.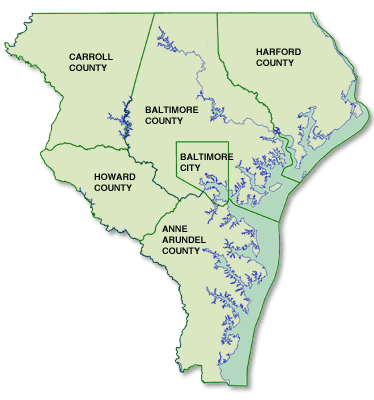 Don't get stuck in a long term monitoring contract because any reputable company will provide an annual monitoring contract.
Customize how your alarm signals are handled by the monitoring station or how it reports in so false alarm fines can be avoided.
Make sure all alarm signals are being monitored by a U.L. Listed Monitoring Station.
All points of protection i.e., Motion Sensors, Door Sensors, Panic Buttons, Glass Break Sensors should be tied to an individual zone so alarm points can be easily identified.
Have the system programmed to notify you if the backup battery gets low so you are never without a system if building power is loss.
Always get an English Text Keypad so points of protection are displayed instead of a keypad with a little zone lights that can make it difficult to know what point of protection is faulted.
All devices should have zone number labels on them.
Ask if the installing company has a afterhours service.
 Check to see if the U.L. Listed Monitoring Station located in Maryland or at least in the Mid-Atlantic region.
Never purchase alarm equipment that is proprietary to the installing company because then you're married to that company unless you rip out and replace the equipment.
Email me at jemerick@acssec.com for a Free Copy  of  "False Alarms and Procedures Guide" to better understand your alarm system and how to deal with false alarms. This guide cost $28.00 but we will send it to you at no charge for responding to this post.
Has businesses within the surrounding area, been targeted by criminal activity? Has crime increased in the area your business community is located? Is your business particularly vulnerable to crime after hours and at night? If so, installing business security alarms on your property does more than just reduce loss. It discourages property crime in the first place. 
Protecting your commercial property from crime is an unfortunate but necessary part of doing business in today's environment. Commercial crimes, including break-ins, property damage, vandalism and graffiti, cost businesses and insurance companies millions annually. However, it's estimated that this figure could be much, much higher if company owners did not use business security alarms on their properties. 
Insurance providers may offer graduated discounts based on the degree of protection provided by a business security system. From their viewpoint, the more comprehensive a business security system is, the lower the chances that loss may occur. Insurance providers prefer if someone is proactive in preventing crime in the first place, and they do this by rewarding business owners who invest in comprehensive alarm systems.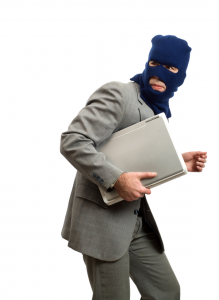 Top 10 Alarm Monitoring Suggestions for Businesses – 24/7 Protection 
1. Opening & Closing Report: Every time the alarm is Armed or Disarmed a Signal is sent to the Alarm Monitoring Center. Great for keeping track of who and what time someone access or exited the business. 
2. Loss of AC Report: This will send a signal to the Alarm Monitoring Center when the system has lost power. Very helpful to have this activated because not only you are notified but you can take the steps if power loss is critical to other functions or your business.
3. Low Battery Report: When the battery back up in the panel get low it send a signal to the Alarm Monitoring Center. This save a lot of expense because too many systems fail from battery problems. 
4. Bypass Report: Sends a signal whenever a point of protection is bypassed through the system keypad by a user. 
5. Smoke Protection: Regardless if you have retail space, office or warehouse having a spot smoke detectors provides an additional layer of protection against loss of property. 
6. Critical Condition Monitoring: This is probably just as important as the alarm monitoring because the environmental condition of a area is being monitored for a acceptable range such as temperature or moisture levels. 
7. Hold Up or Panic Alarms: These systems are set up as a silent alarm feature. These systems are used in many retail and banking applications as well as commercial environments such as reception areas and other place where a company's employees must be in direct contact with public. 
8. Wireless Alarm Communicator: This is optional piece of equipment but is becoming more popular due to that there are no phone lines that can be cut to render the alarm monitoring useless. 
9. Annual Maintenance: Everyone should have a Alarm Professional to perform a Test & Inspection of the system at least once a year. Why you ask because if the system is not maintained properly and you experience a break-in where the alarm system does not work 100% every time the your insurance provider can say "oh well so sorry claim denied." 
10. Always test your system monthly with the Alarm Monitoring Center and this is real easy to do and does not cost you a penny. This also provides a record that you been testing the system on a regularly basis to alleviate any questions about the system integrity. 
ACS Security provides Test & Inspections on any Alarm System so don't wait until something bad happens!
Call me directly at 410-663-9779 to set up your appointment today.
 Thanks, Jack Lucas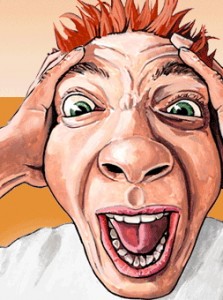 Installing a Baltimore business alarm system can be a smart business move if you have concerns about the safety of your employees, property and business. A good alarm system is one of the most cost effective ways to protect your investments such as equipment, supplies and inventory, as well as the safety of your employees. There are some lingering myths about installing a alarm system that keep people from protecting thier assets.
It's common knowledge that alarm systems notify you if your business is broken into. When an alarm goes off, the monitoring service is contacted and they send the local police to the location to deal with the trouble. Currently, even most basic systems give you the added protection of security and monitoring.
Nevertheless, despite the many advantages of alarm systems, some individuals are still reluctant to put them in since they have erroneous ideas about how they work. You need to base your decision on factual information and analysis so let us dispel some of the common myths and misconceptions.
1. – The first misconception is that you have to pay too much for putting them in and requires a dedicated phone line. That's untrue nowadays. Commonly, monitoring costs less than $25 per month and can be paid on a annual basis and the system can use on of the existing phone lines such as a fax line.
2. – It is an unneeded cost and will not help my bottom line. Although nothing bad may ever happen, it's important to realize that losses from a single criminal entry will almost certainly cost you much more than the price of the monitoring the alarm system.  Your insurance company may lower your insurance payments as well if your company's buildings are safeguarded by a alarm system.
3. – They are both hard to utilize properly and require a lot of time for employee training. In truth, a quality security system is very easy to use. If you are able to work an ATM machine, you can operate a burglar alarm system. This is similar for employees and usually it requires less than an hour to demonstrate and train you in the procedure.
4. – A power failure or cut phone line will disable the system. If you have just a good security surveillance system, it will most likely have a back up battery for any emergency. If any problem is detected, these backup systems will both kick in automatically.
5. – False alarms happen frequently and we will get in trouble with police in our community. With a monitored system, the alert will go to the monitoring center first. A monitor will contact you or one of people on your contact list if they believe a problem is occurring. Because they do that, police will rarely receive unnecessary alarm calls. An alert will sound and you'll be able to type the correct code in if you didn't do so the first time.
If these myths have stopped you from securing your business then let these clarifications give you the facts needed to take the steps towards installing a burglar alarm system. Security systems are a great investment, and will return the cost of its purchase by giving you a piece of mind, and safety.