Ellicott City, Maryland Security Systems installation. This week we finished installing a Video Surveillance System and Burglar Alarm System for a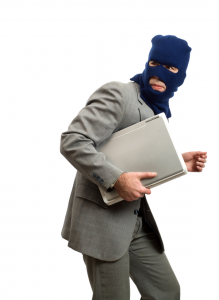 Medical Supply Company. The manager wanted a Alarm System that could keep the office and the warehouse separate from one another so when employees where in the warehouse working during odd hours the office was protected from external and internal theft to sensitive material and equipment that are stored in the office. Plus their old system would require someone to go around the entire complex before closing to make sure no one was in the building and make sure all the doors were closed and locked.  
We provided an alarm system that allows the warehouse and office to be partition while using the same phone line and one control panel. Each area has its own Alarm Keypad and the office was programmed to automatically arm the system at 8PM. The warehouse is in operation during the day and night so it was set up to be manually armed whenever they finished their work in the warehouse.
Also they wanted a Video Surveillance System that can view all the activity on the backside of the building especially in the shipping and receiving areas. The Video Surveillance System was put into place because of the size of the facility  as well as to allow the manager to view activity remotely over the internet. We used Weather Proof Day/Night Cameras outside to provide a clear picture during the a 24 hour period. The cameras on the inside of the warehouse were tricky because of the extreme lighting conditions. We used Wide Dynamic Range Cameras that  provide clear images even under back light circumstances where intensity of light can vary excessively, namely when they have an open overhead door letting very bright light coming through in a dark warehouse.

All video was recorded on to a Digital Video Recorder that stored video recording up to 20 Days which was enough for their requirements. The monitoring of the alarm system for a year was under $300.00 and the remote viewing of cameras was priceless because this meant that the manager could handle any questions over the phone from his house while looking at the video feed over the internet.
To learn more about how to use security system not only to protect your business but how to utilize it to improve efficiencies please contact Jack Lucas of ACS Security Systems.
Columbia, Maryland Security Systems installation. Interesting service calls this week because of Hurricane Irene blew into town and knocked power out all over the place. One service call was in Columbia, Maryland off Snowden River Parkway because the customer doors were not locking and had caused a few false alarms which they are being fined for by Howard County. They tried to call the company that installed the system but couldn't get a response so they end up calling us to see if we could help.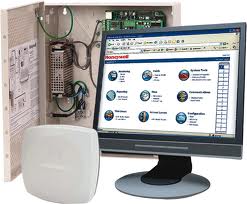 Upon arrival we discovered that there was now battery back up on the electric door locks so their office was wide open over the weekend, not good. We started by just putting in a fresh set of batteries for proper lock power that any access control system should have. We also discovered that the Card Access System they use to get through these doors was not accepting their cards or unlocking the doors. A power surge rendered the main system control board useless and was not even able to be defaulted.
After talking to the customer about their system and how they used it we provided them with a simple inexpensive solution with a Web Based Card Access System that does not need a dedicated computer to run the system software, it allows remote management to add or delete card users and has a very user friendly system management interface. We got everything back up and working within a day and yes everything was installed with a battery back up and surge protection to secure their office in the future.
For more information about Web Based Access Control Systems please contact us as we are always around the Baltimore/Washington  area servicing and installing security systems.