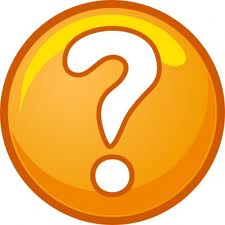 A good idea is to have an UPS (Uninterruptible Power Supply) for your business security systems that protects the equipment, maintains the systems usefulness and prevents the loss of security protection during a power outage. There can be at least a dozen reasons to invest in a good quality UPS for your business security system.
Why should you invest in a good battery backup for your security system? Well, you need it for a variety of reasons and here are few good reasons.
1. Statistics show that 36% of a security system malfunctions and troubles are caused as a result of power failure. When a UPS is installed at the time installation you are basically extending the life dramatically of the investment made on the security system and all its components.
2. The losses that businesses have to bear when there security system has been rendered useless due to power failure is high. Most insurance companies require some type of battery back up on security systems so failure to do so could lead to not getting full coverage of your business losses.
3. Most false alarms are caused by power loss and yes most Alarm System come with a 4AH battery that will last about 4 hours, if its new. Now think how long you had the security system and how long you have had the same battery? Now an UPS offers extend back up and surge protection.
4. If you are one of those business that use Security Cameras then you need to make sure that not just the recording device has a UPS but the Camera Power Supply as well. No point keeping the recorder running when all of the cameras are not working.
5. The computer for the Access Control Systems most likely has an UPS but that does you no good when the controllers, readers and locks are useless leaving you either lock out or worse the doors cannot be kept locked.
6. It has been found that businesses that don't have some type of UPS for their Security Systems and Computers experience greater loss than the businesses that do have UPS especially on their business critical systems.
7. It might be that you have insurance but trust me; insurance claims take quite some time to materialize. In business, time lost is money lost. Insurance might cover financial losses but it does not necessarily cover the loss of goodwill, loss of market shares and reputation.
8. OK, you just had a power failure. It could be an ice storm, thunderstorm, hurricane, a car striking a power pole, or perhaps the utility just cut your power to work on the lines. What happens now? What are your plans in this event? What if this is a long term outage how will you keep your business secure?
In closing I hope this gave you some information on the importance of having a good quality UPS for your business security systems regardless if it's an Alarm System, Video Surveillance or Access Control System. All are important to your business because that is reason why you purchased them in the first place. If you are thinking about getting some type of security system for your business then top question should be, Does the system have a Uninterruptible Power Supply (UPS)?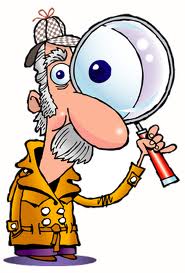 ACS Security offers professional grade security surveillance camera systems installation and service in Baltimore, Maryland Metro area. Our CCTV Security Camera System Installers service in and around the following cities: Aberdeen, Annapolis, Baltimore, Bel Air, Beltsville, Catonsville, Columbia, Dundalk, Ellicott City, Glen Burnie, Jessup, Laurel, Owings Mills, Savage, Severn, Towson, Westminster, White Marsh to provide the best possible service to our clients. This not to say we have clients outside of these areas but this is the geographical area we service the best.
We provide a Free On Site Security Survey with our experience and educated technicians to determine what is the best solution and design for your security needs.
ACS Security is committed to our clients and recognize that customer service is the key to our success. We have effectively implemented many security surveillance camera system projects in the region for Office Buildings, Schools, Restaurants, Stores, Warehouse, Churches, Businesses and Industrial Facilities.
We service existing CCTV Surveillance Systems regardless if we installed the system or not. Some of the biggest problems we find with customers that have a CCTV Surveillance System installed by others is poorly installed connectors, dirty lens, cameras out of focus, inadequate power, focal shift or programming issues with their recoding device. Call us to perform a Inspection, Cleaning and Adjustment of your existing system because you made the investment so keep it working as long as you can.
If you think an Access Control System for your Baltimore Metro Business or Commercial Property is too elaborate or would consume allot of your time, then think again. If you want increased security over who enters the building such as pesky sales person, strangers needing directions or anyone off the street then controlling entry points is the most effective way to prevent the entry of unauthorized persons. This can be done simply with a Keypad, Intercom or Stand Alone Access Reader installed with a electric lock.
If you want to increase the safety and security of your business premises, there is a wide range of advanced access control products. A more advance Access Control System using software allows you to control WHO goes WHERE and WHEN with in and around your business. Schedules can be programmed to automatically lock/unlock specific entry/exit doors or commonly traveled areas throughout the building.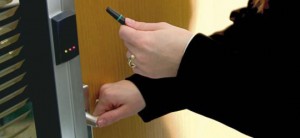 The use of electronically controlled locks ensure restricted entry. Those who are authorized to enter the premises will need to use access cards, codes or their finger to gain entry through the door. Such an Access Control System is a must at sensitive locations or areas that demand high security such as Server Room, Human Resources, Medical Files and Inventory.
An Access Control System with other security systems like Video Surveillance, Video/Intercom Systems, and Intrusion Alarms together minimize the possibility of internal or external theft in your business premises, thus giving insurance of minimizing any loss to the business operations.
 Integrated Access Control System will allow you to present a card to a reader, unlock the door, electronically disengage the alarm system and take a picture of person gaining entry. Integrating these systems is an option for convenience purposes but each customer can tailor a system to suit their needs or security requirements.
Evaluating which type of Access Control System and Security Systems would be best for the security and safety of your business is very important. Factors you need to consider is the size and nature of the business along with your budget will determine what is the best system for your needs. Selecting the right security provider is an essential component in tailoring the right system for your needs. Also, it is advisable to choose an expandable system, as it would allow you to add doors and users as your business grows.
Contact Jack Lucas at 410-663-9779 for more information about the various types of security for your business.
ACS Security Systems installed a state of the art security system at the national headquarters for the ED Block Courage Awards Foundation. The foundation has some priceless NFL Artifacts from Hall of Fame Players past and present, these highly regarded items are used by the foundation to help their cause to raise Awareness and Prevention of child abuse.
Designing a Security System was not only thought out a for the artifacts but another key component was to keep the year round staff, volunteers and overall operations functioning without delay or loss due to vandals, thieves or crooks. This foundation is providing an important service to those who are defenseless and need the support of the foundation. Our goal was to make sure the Security System was designed and installed with this in mind.
Each year, the Ed Block Courage Awards honors those National Football League players who exemplify commitments to the principles of sportsmanship and courage. Recipients are selected by their teammates for team effort, as well as individual performance. The Ed Block Courage Award Foundation is dedicated to improving the lives of neglected children and ending the cycle of abuse. That objective is coupled with the Foundation's commitment to celebrating players of inspiration in the NFL.
If you own a Commercial Building or a Home in Baltimore, Maryland or the surrounding counties then you want to secure and protect your property from copper thieves. They cause more damage than termites, hurricanes and heavy snow storms. Most of these amateurs are looking for the copper and aluminum within the Heating and Air Condition Units (HVAC) to make a quick dollar. The problem is that while trying to extract the metals they end up destroying the units so bad that they cannot even be repaired.
 
Worst of all they will come back once the HVAC System has been replaced to strike again so having a security alarm system to protect the inside of the building is good but it does nothing to stop these bandits. Below are a few pictures of the damage they can cause and the estimated dollar value to replace the HVAC System for this job was over $40,000.00 so keep an eye out for any suspicious characters looking around at your building.
We have several Security Solutions to help protect your property. Contact us today at 410-663-9779 for a Free On-Site Security Survey.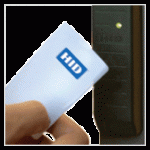 The key to securing your business or commercial property in the Baltimore Metro Area is keeping the unknown from getting through door. The best way to do this is with a Electronic Access Control System that will avoid the comprehensive issue of key management. Do you really know who has the keys to your Building, Church or Business?
Let's face it almost every home and office is secured with a lock and a key.
Even though the modern lock and key mechanisms has security features they are still susceptible to being lost, stolen or copied. Another inherent weakness in lock and keys is that anyone with a key can enter your building any time they want. Do you really know when someone came through a certain door?
Every year, companies spend hundreds of thousands of dollars re-keying buildings because someone lost a set of keys or an employee was fired who did not return a set of building keys? Do you know how many master keys have been issued in your building? Can you reasonably say with confidence that none of your keys have been copied by less than ethical employees? Do you have employee's entering your office at odd hours? Has your building ever been left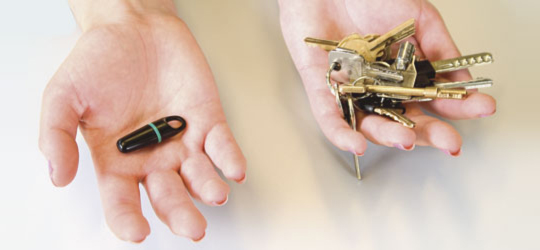 unlocked?
An Electronic Access Control System is the "key" to avoid any issues when it comes to securing the door. An Electronic Access Control System can provide you with an effective solution to your key management nightmare while providing a very potent tool in your overall security management plan. Take back those keys! A properly deployed electronic access control system will allow you to secure your facility and deter crimes by limiting access to authorized personnel and separating public from private areas.
The capabilities of electronic access control systems vary greatly. That is why we suggest that you send us an email for our brochure on the wide range of electronic access control systems from single door stand alone systems, to medium sized computer based systems or a networked enterprise systems that have the ability to communicate control with card readers on multiple sites.
For more information to learn how Electronic Access Control Systems that can help your Business, Church or Commercial Property please email us at security@acssec.com for our brochure.