Have you ever wondered who has access to your building? Tired of keeping track of keys? Don't want to spend a fortune on a complex Access Control System with cumbersome software, time wasted on managing a system and purchasing another computer just to control your facility? How many times has your doors been rekeyed? Looking for simple and better solution  to controlling your facility to see who, when and where people go? How about the IT Room, HR File and other sensitive areas that are critical to your business?


Well I posed allot of questions but I also have a solution to provide a better and easier way to control your facility. Not all solutions are the same just like not customer are the same. ACS Security otherwise known as Access Control Systems Security provide a wide variety of solutions to handle most people's needs.  We will assess what your trying to accomplish and provide a straight forward solution that can be as simple as one door entrance to a hundred doors sometimes it as easy as installing a electric lock and release button just for traffic control.
For more information contact us for our Free Access Control System Report because this may be the most important piece of information that you read about providing real solution to controlling your facility. We also provide at no charge, no-obligation site survey to provide you with our expertise or 2nd opinion for your facility.
Contact us now for a free copy of our Access Control Systems Report.
I bet you thought that getting an alarm system for your business or facility would solve all your worries about ever becoming a victim of crime. Then all of a sudden you are faced with false alarms, fines, user error problems, keypad that only provides a stupid zone light, and the service tech takes days not hours to come out to your site.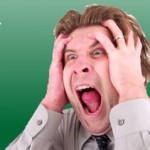 Now the issue gets worse trying to deal with a alarm operator that has no clue where the State of Maryland is located and let alone where you are within the state.  Plus the monitoring fees have escalated over $300.00 per year with the long term contract and the alarm system is only activated about half the time or not at all. Well at least you have the alarm stickers on the building that might offer some deterrence. Hmm, what started out as a solution became problem and I am sure your job is not suppose to be the full time security guy? Also, FBI reports show that most crimes committed come from internal sources such as employee, vendor, contractor, friend of a friend or visitor and rarely from a perfect stranger off the street.
Well let us look at a few things here. First of all it is an alarm system which is only suppose to report alarms that most people hope they never experience. Second, most local jurisdictions are cracking down on false alarms by fining people or not responding as quickly to repeat offenders. Third, what most people expect and need is some type of Security System not just an passive alarm system.  
To help explain the differences between the two we offer a Free Security Systems Report that will provide you help and more detail with the issues listed above. This may be the most important piece of information that you read about providing real solution to securing your facility regardless if it's a Multi-Level Building, Independent Business, Retail Store, Place of Worship, Factory or Warehouse.
 Contact us right now for your Free Report "Alarm or Security Systems".